The Grocery
Artistic inquiries & agricultural communities: social engagement in rural America.
Type

Cultural

Location

Rushville, Nebraska

Area

4,000 s.f. (phase 1)

Status

In progress

Date

2018

Project Partners

The Sandhills Institute:
Mel Ziegler, Founding Director
FACT 14
Founded by artist Mel Ziegler, the Sandhills Institute is a catalyst for the creation of civically-engaged integrated art in and around the agricultural community of Rushville, Nebraska. The Institute forges strong bonds between the community of local ranchers and farmers and leading artists from around the world for the purpose of developing experimental programs grounded in collaborative research and creative expression. The goal of these programs is to strengthen the economic, environmental, and cultural fabric of this unique area.
Actual & FACT are working with the Sandhills Institute to convert a mid-century era grocery store to support temporary exhibitions, public meetings, lectures, casual gathering and other events where the citizens of Rushville and surrounding rural communities can experience the programmatic vision of the Sandhills Institute. The Grocery includes a large exhibition space, a kitchen / café, small office, and a secondary exhibition space that doubles as a work area for visiting artists. Referencing the expedient constructions of the local ranching community, FACT proposes building a tower to provide an iconic identity for the low-slung Grocery, and to house 2 visiting artists.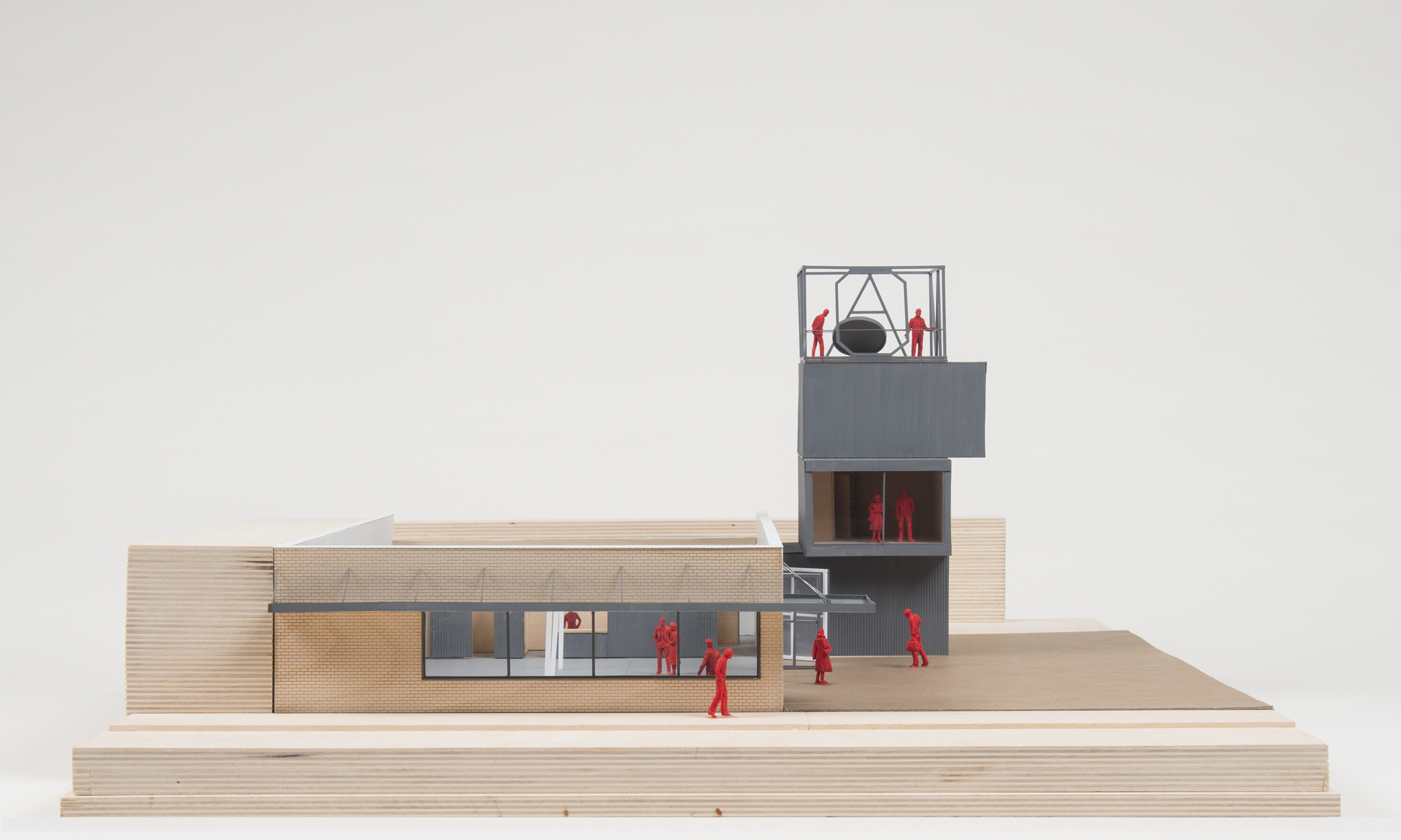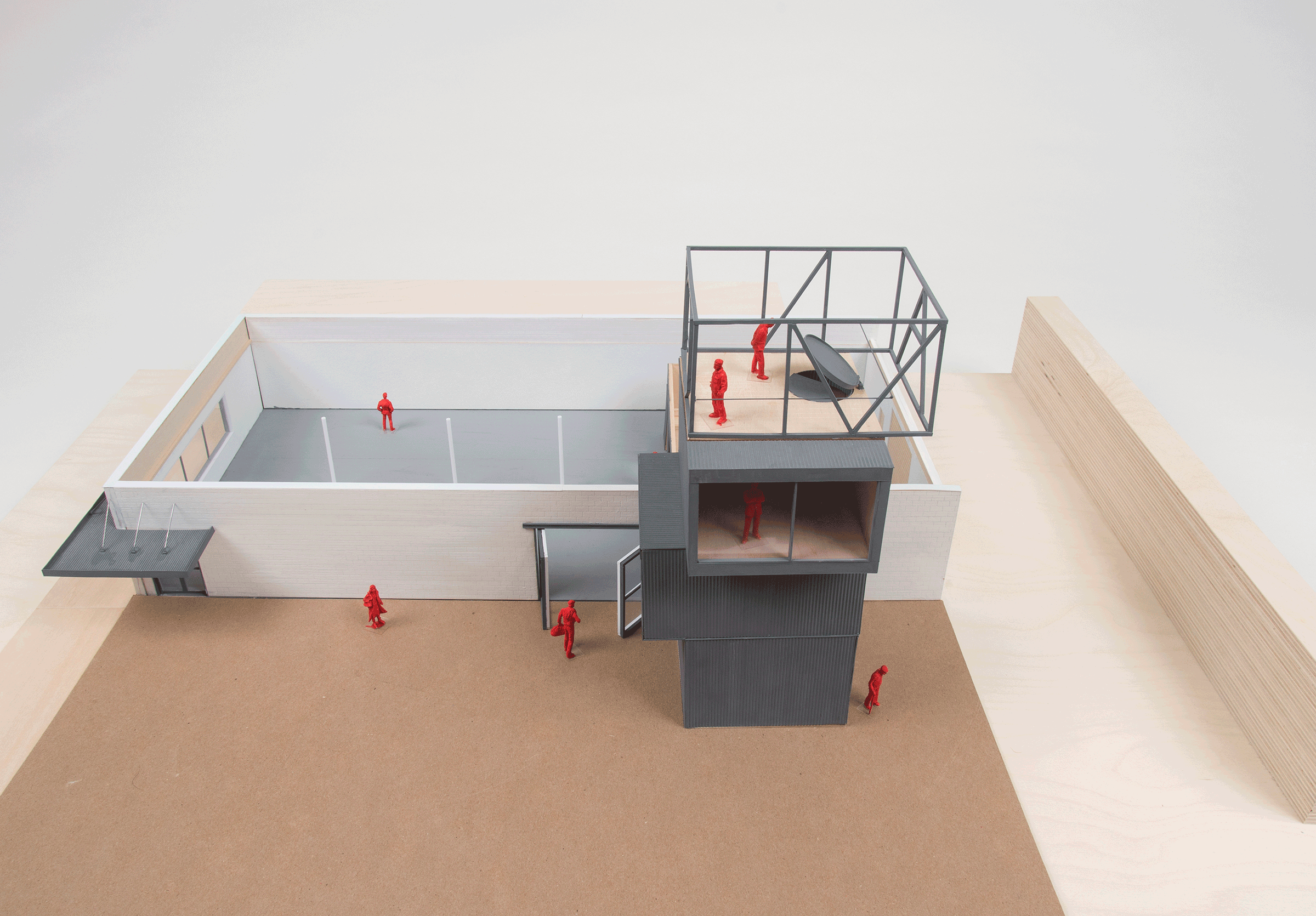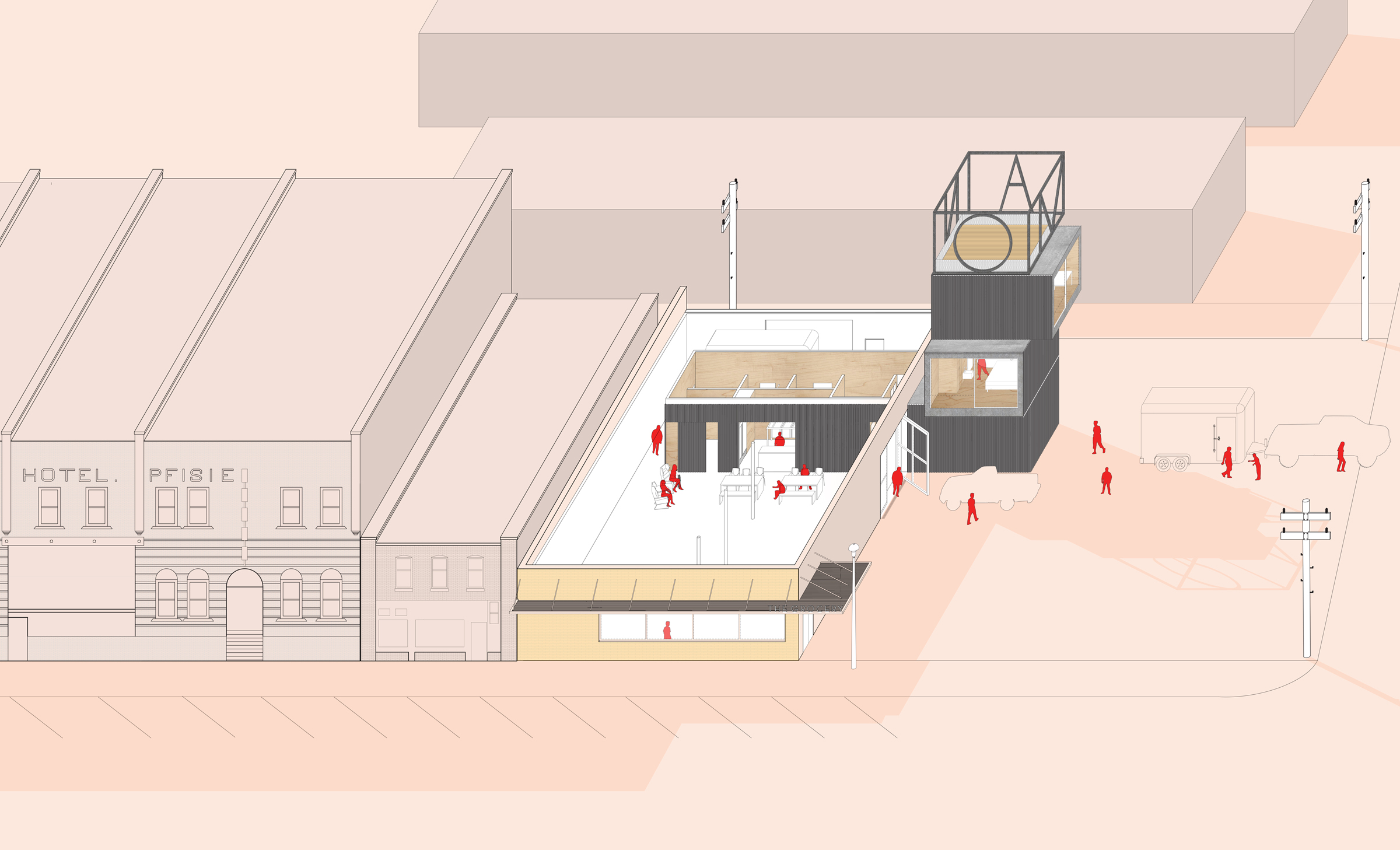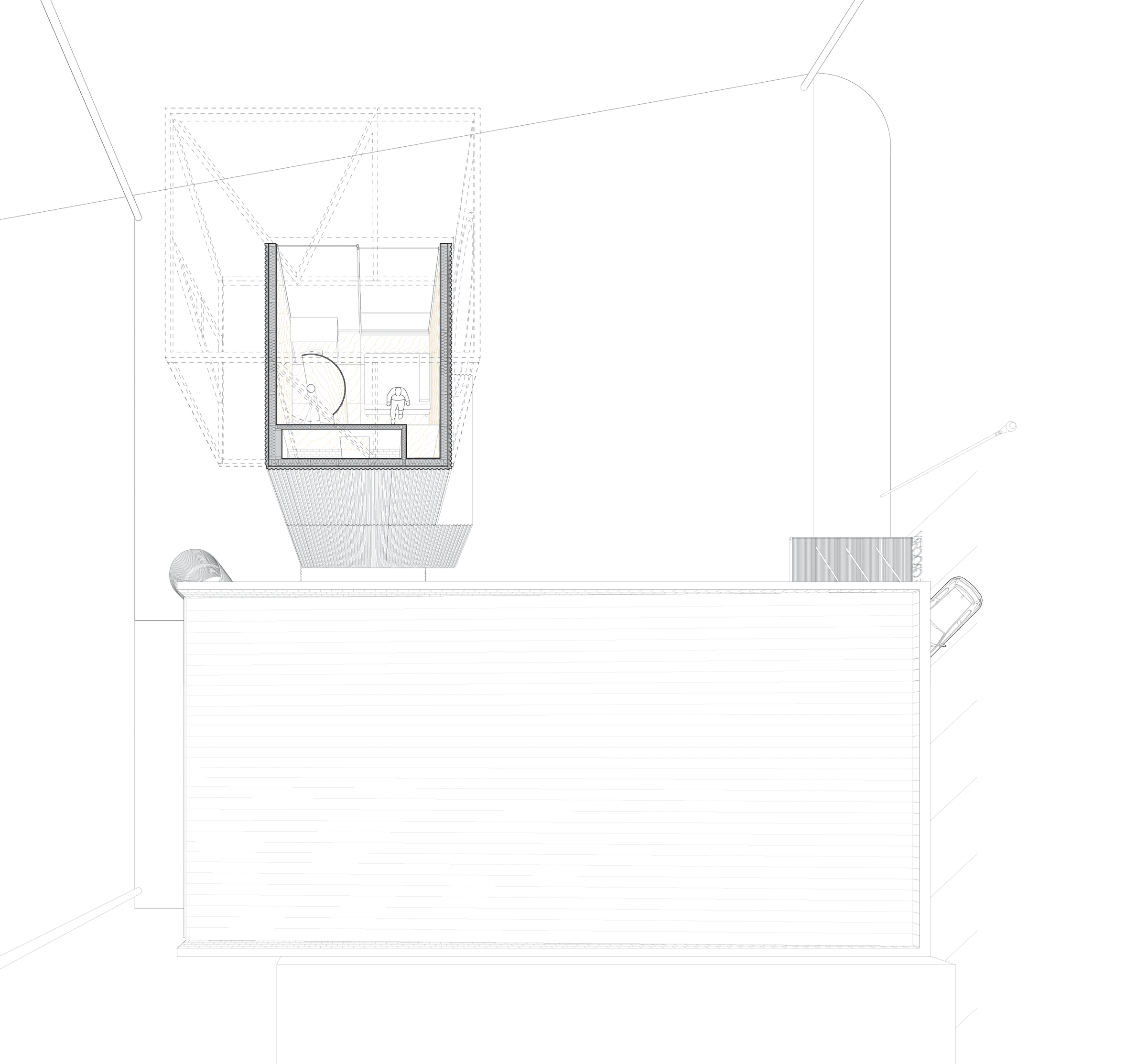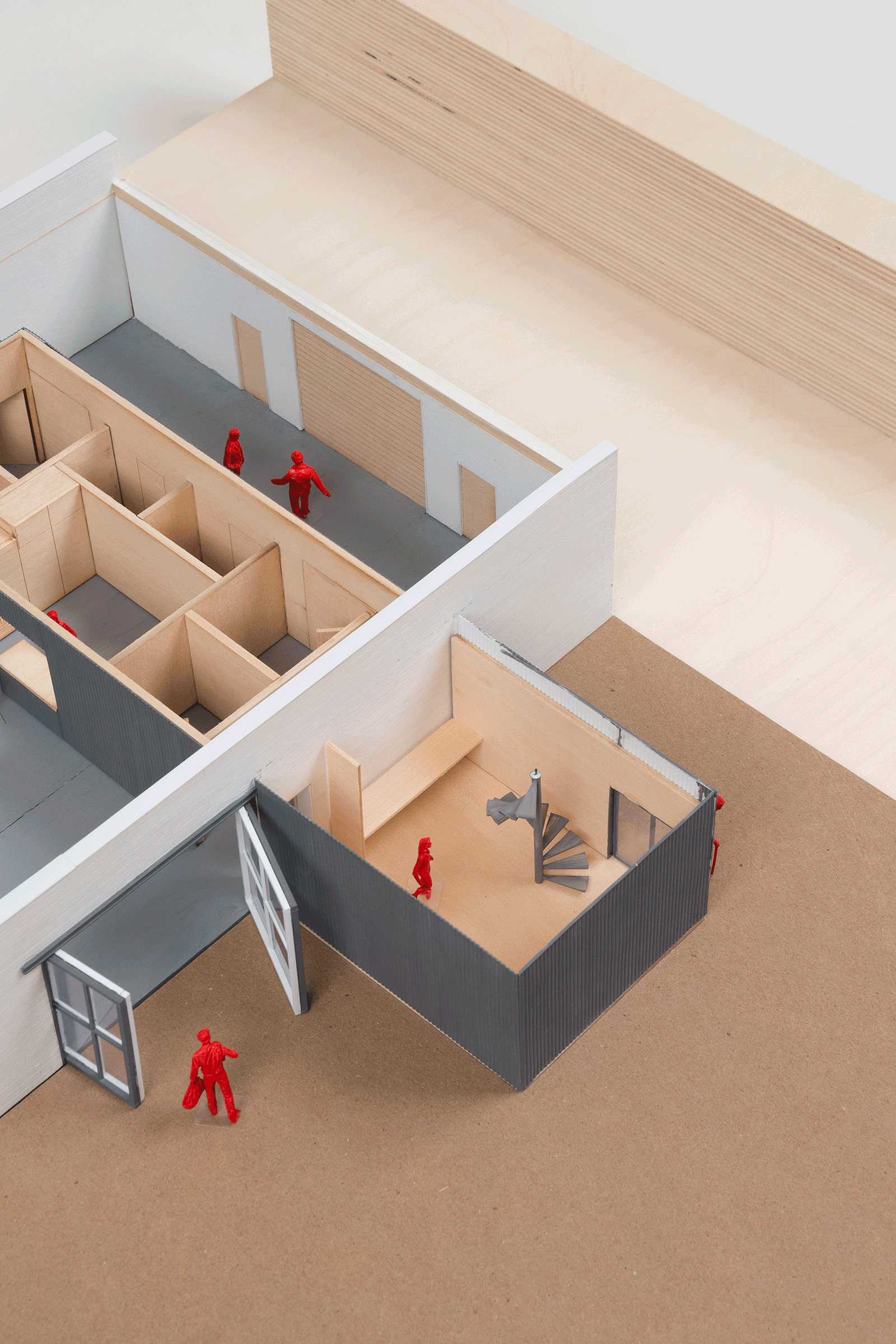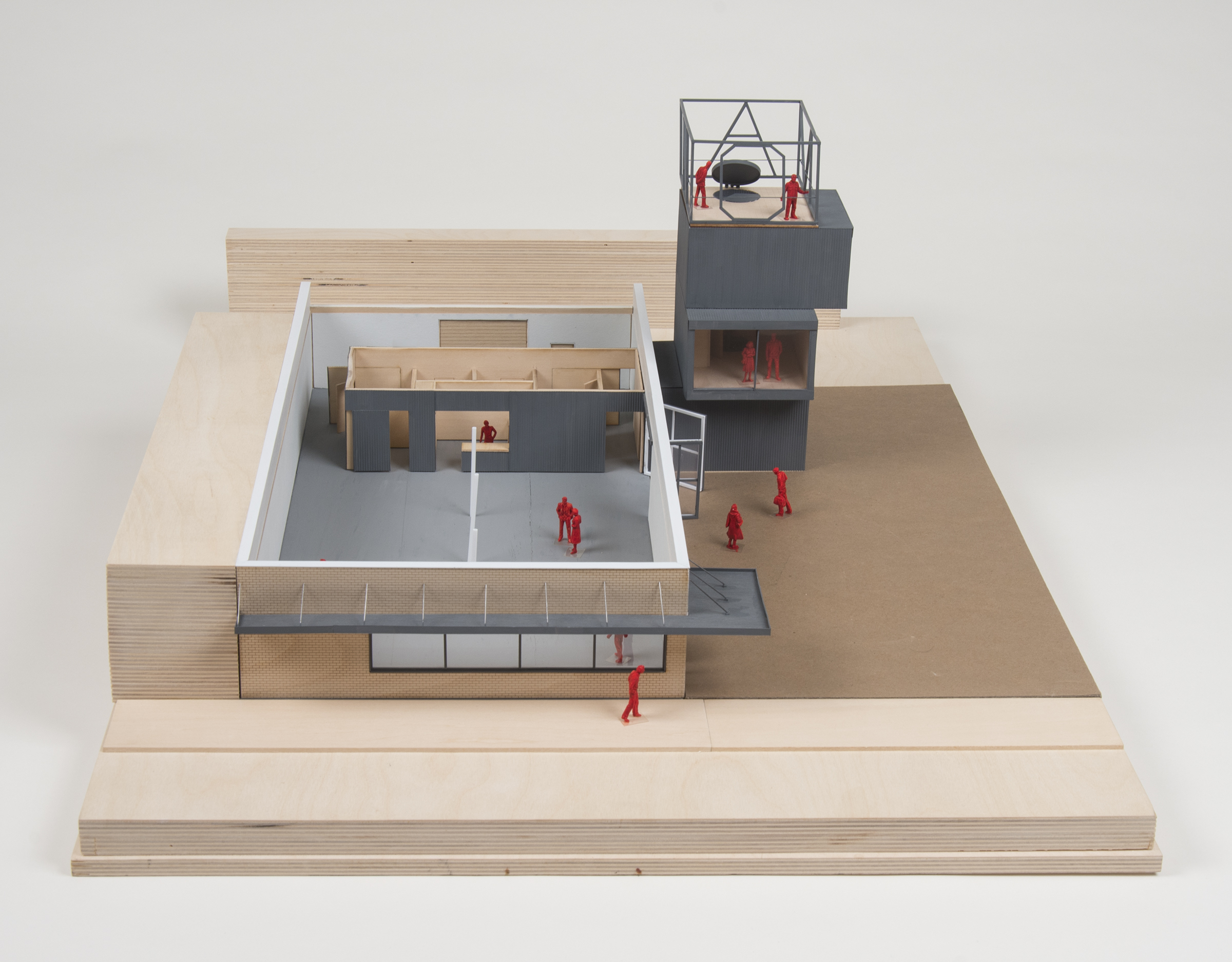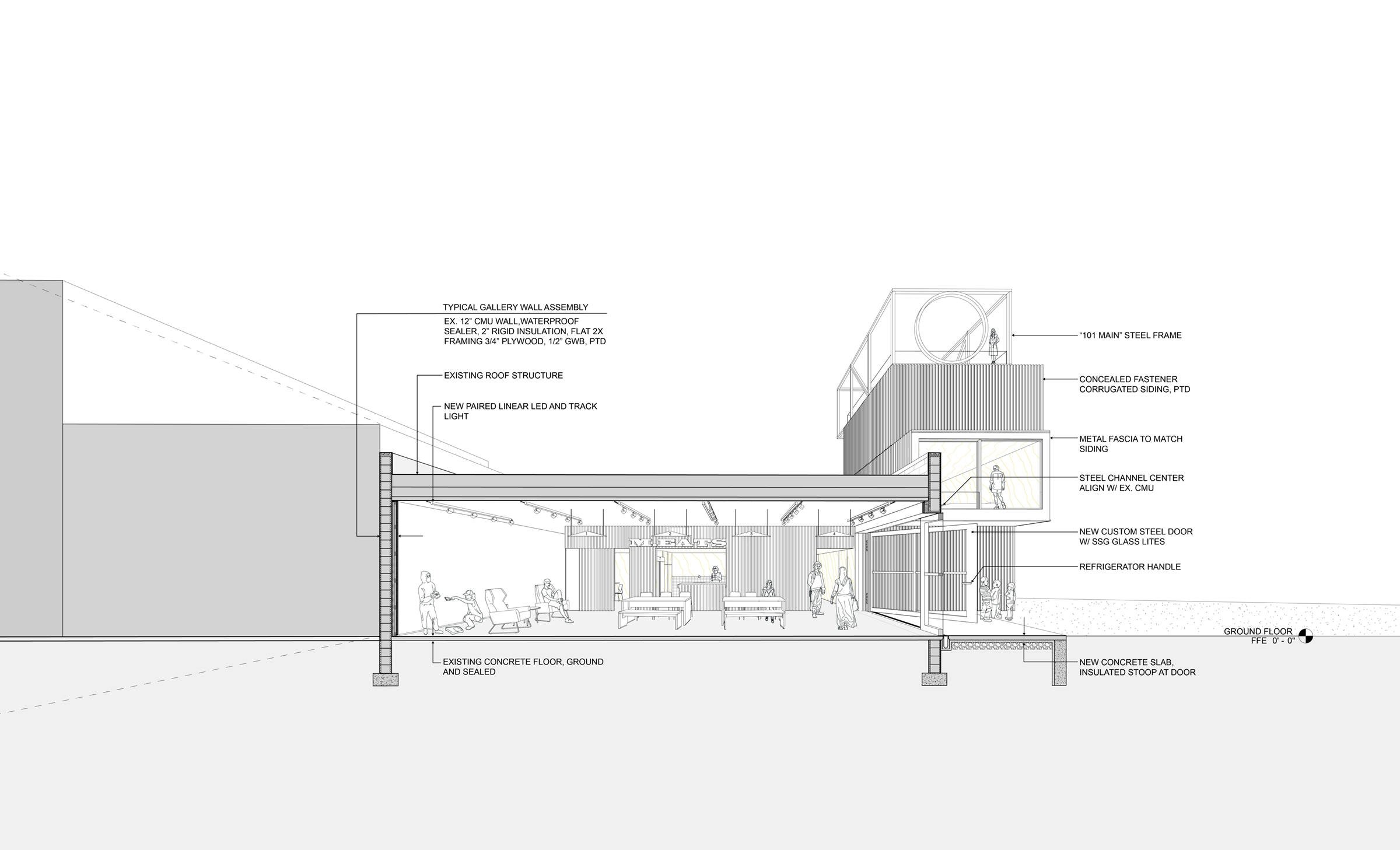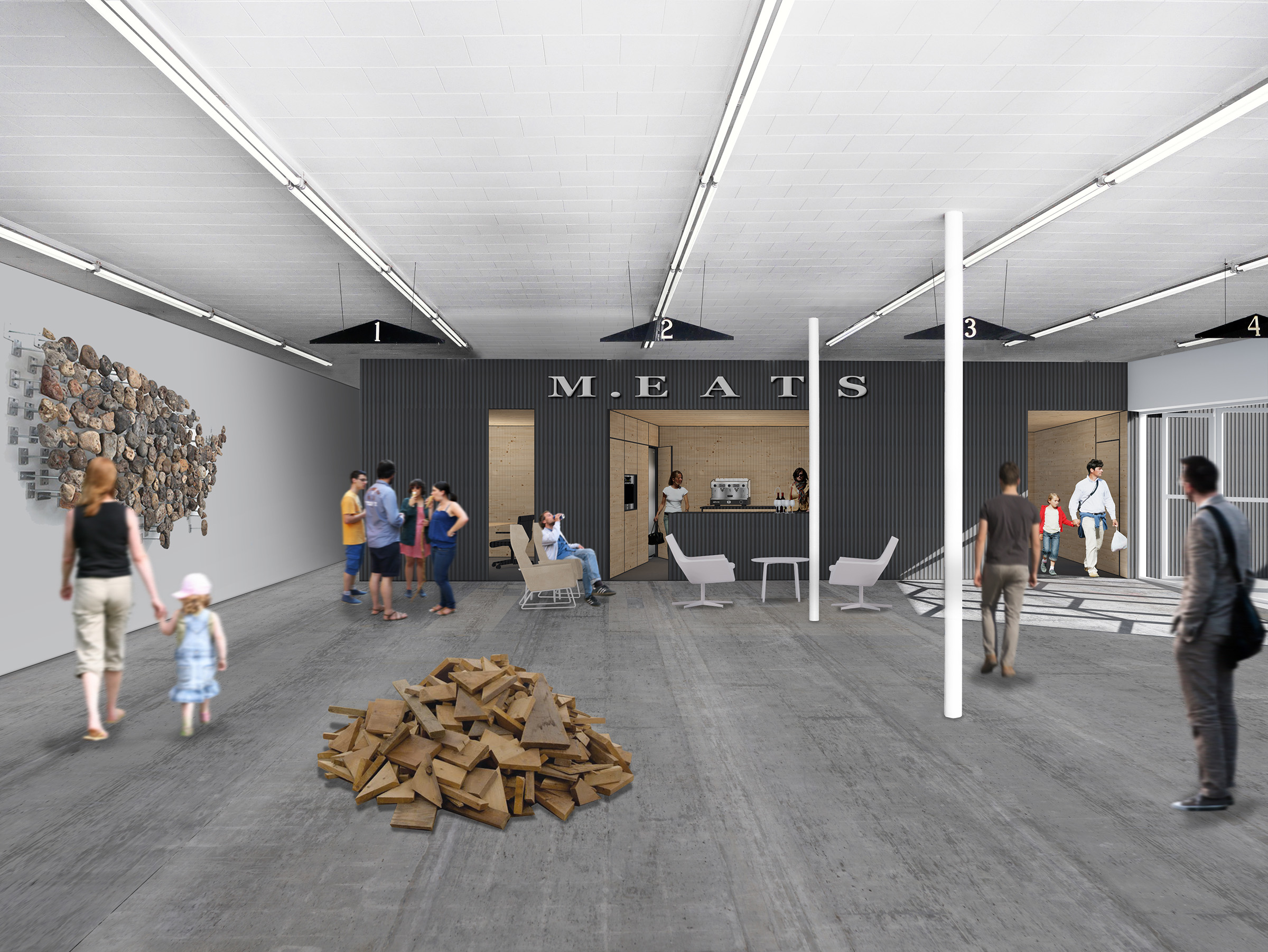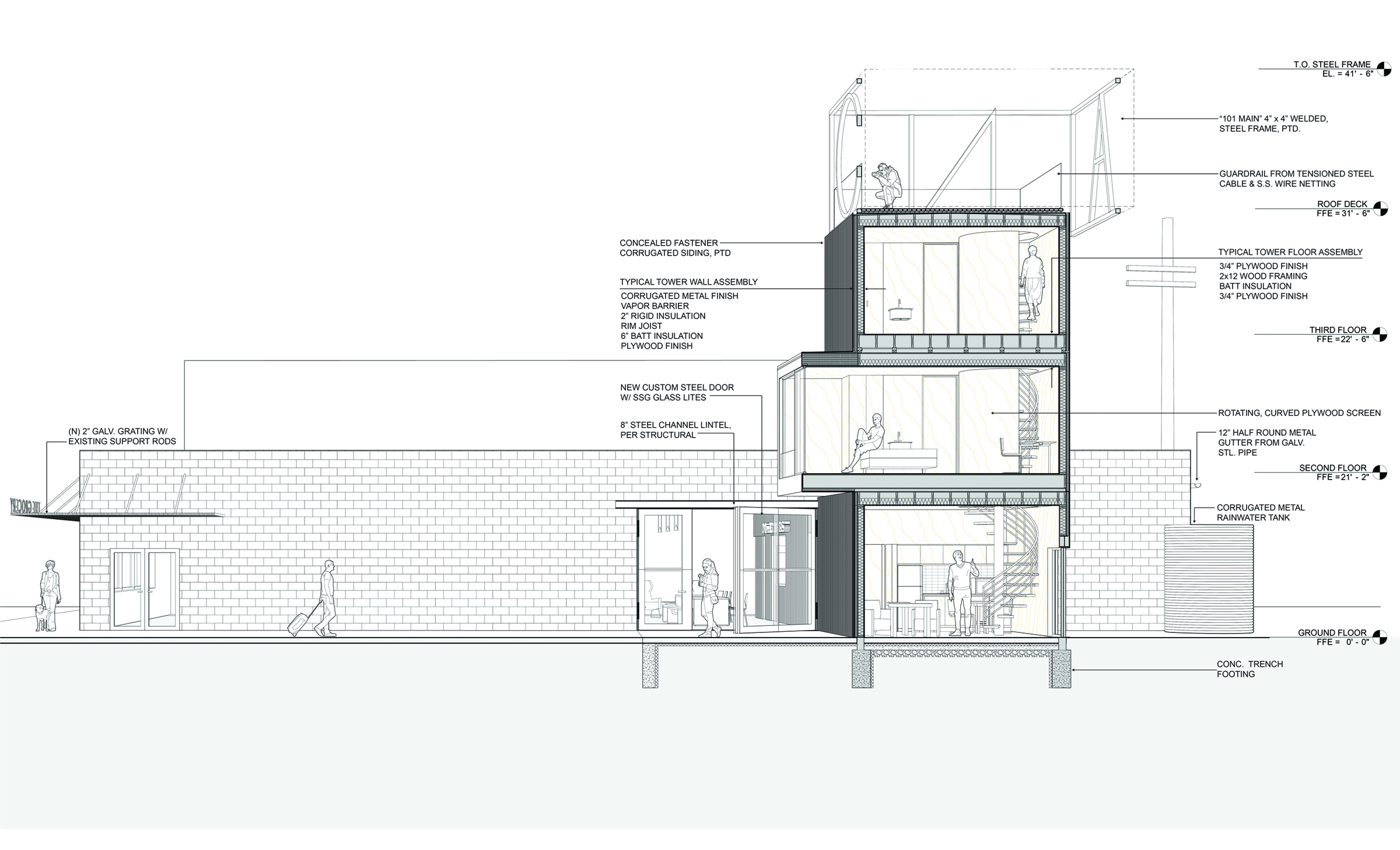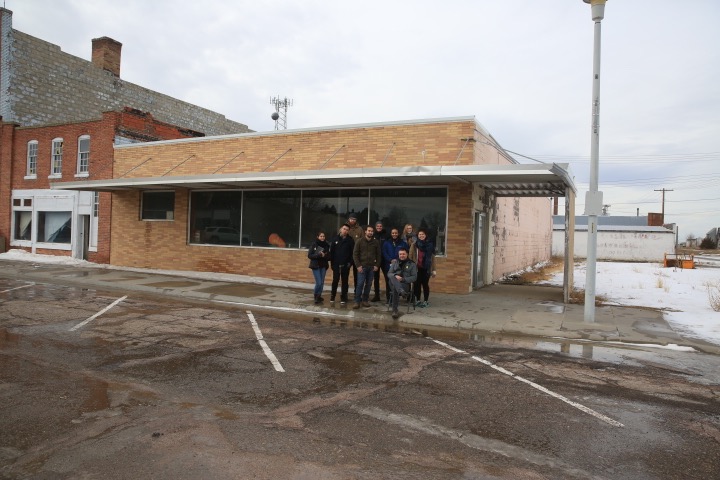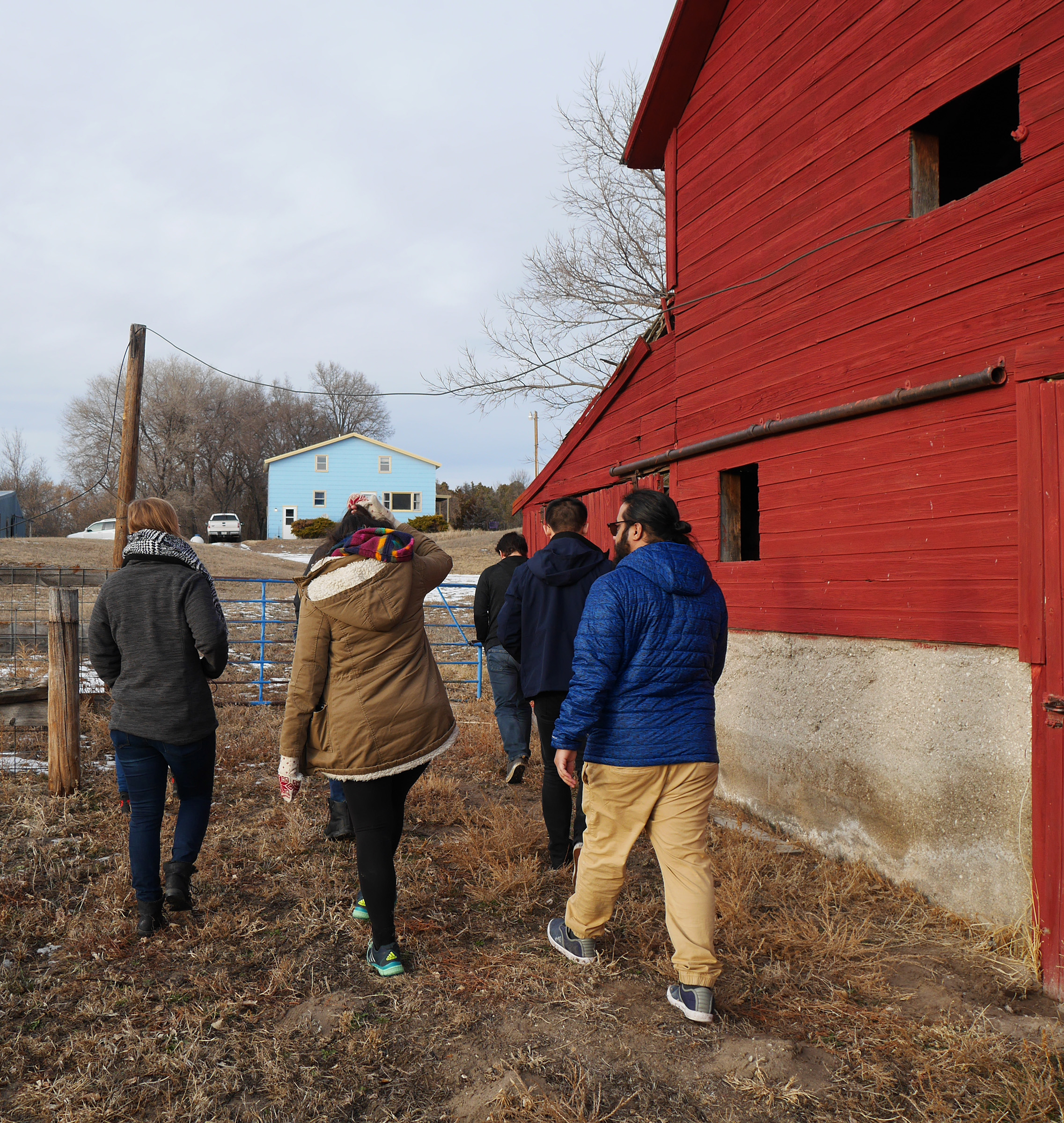 Project Team
students:
Magdalena Vazquez, Joseph Croghan, Scott Kenny, Megan Michalski, Brooke Sayler, Hasan Shurrab
interns:
Andrew Goldsmith, Brett Lehr