Urbanized Fabrics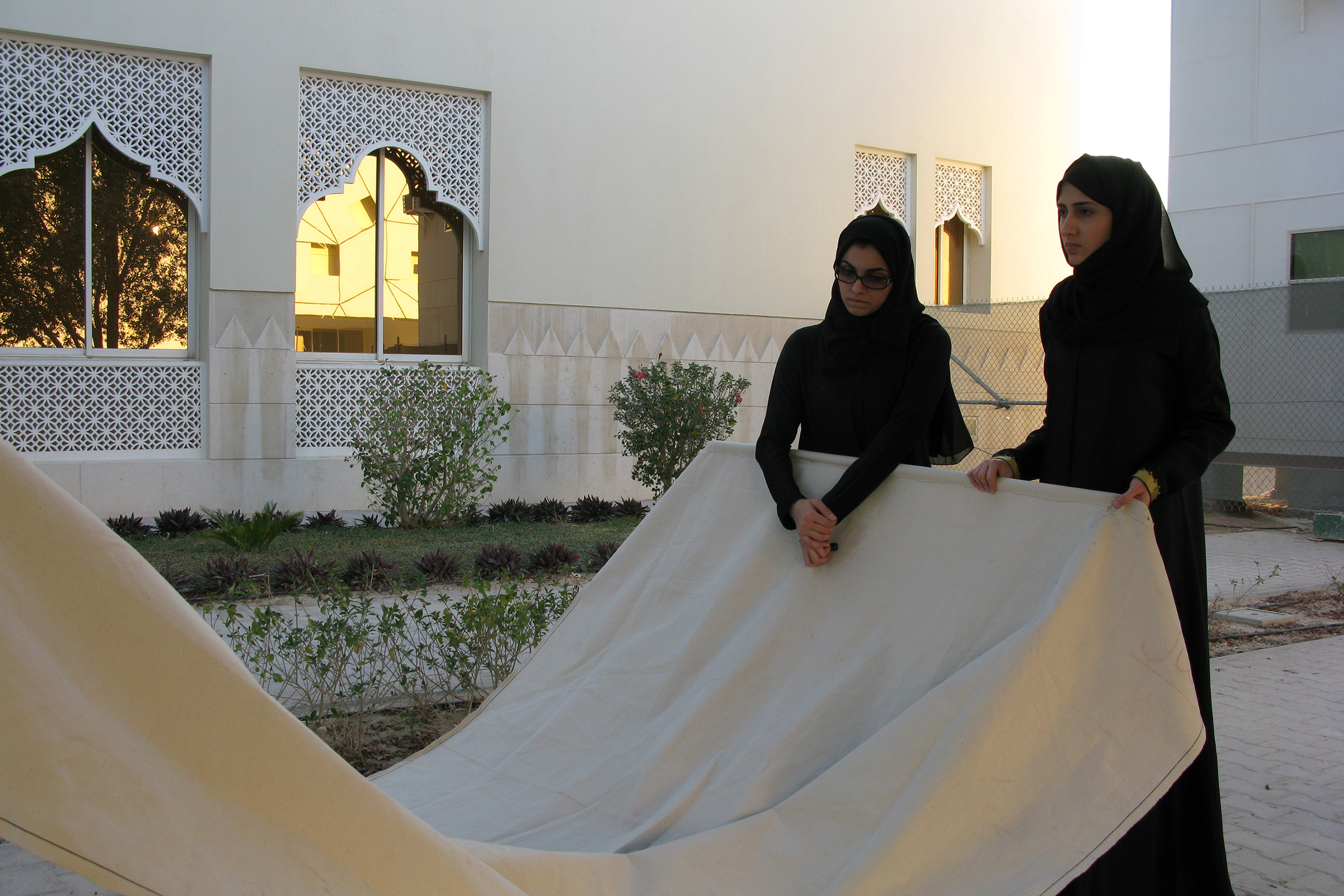 Building culture at full-scale.
Type

Design\Build Workshop

Location

Doha, Qatar

Status

Completed

Date

2009

Project Partners

VCUartsQatar Interior Design:
Johan Granberg
Brett Kearney
FACT Z
Doha, Qatar – Virginia Commonwealth University in Qatar's Interior and Graphic Design senior students participated in a three-day design studio workshop entitled 'Urbanized Fabrics'. The workshop was conducted by visiting guest Associate Professor Jeffery L. Day with Assistant Professor Johan Granberg. Students were divided info four groups and given the materials on Monday. They were then asked to start working with no plans or sketches, but to come up with ideas on their own. "Interior design students usually build things at scale, either on their computer or models," explained Mr. Day. "In this case it's an actual experience of the space, as they are building the structure at full scale, so it's something new for them as well." They are also learning how to use materials, so it's not just a design idea. "They are working with ropes, poles, and if they have problems, they have to work them out," he added. The other motivation behind the workshop was to treat the traditional tent as a form of architecture and make the students think of how it could be used to form contemporary urban space. They had to experiment how these materials could be used in the city – tent like architecture that functions as utilitarian space. Students were asked to think beyond the traditional use and look at more contemporary concepts.*
*text edited from VCUQ press release.
Project Team
students:
Interior Design and Graphic Design students at VCUQ