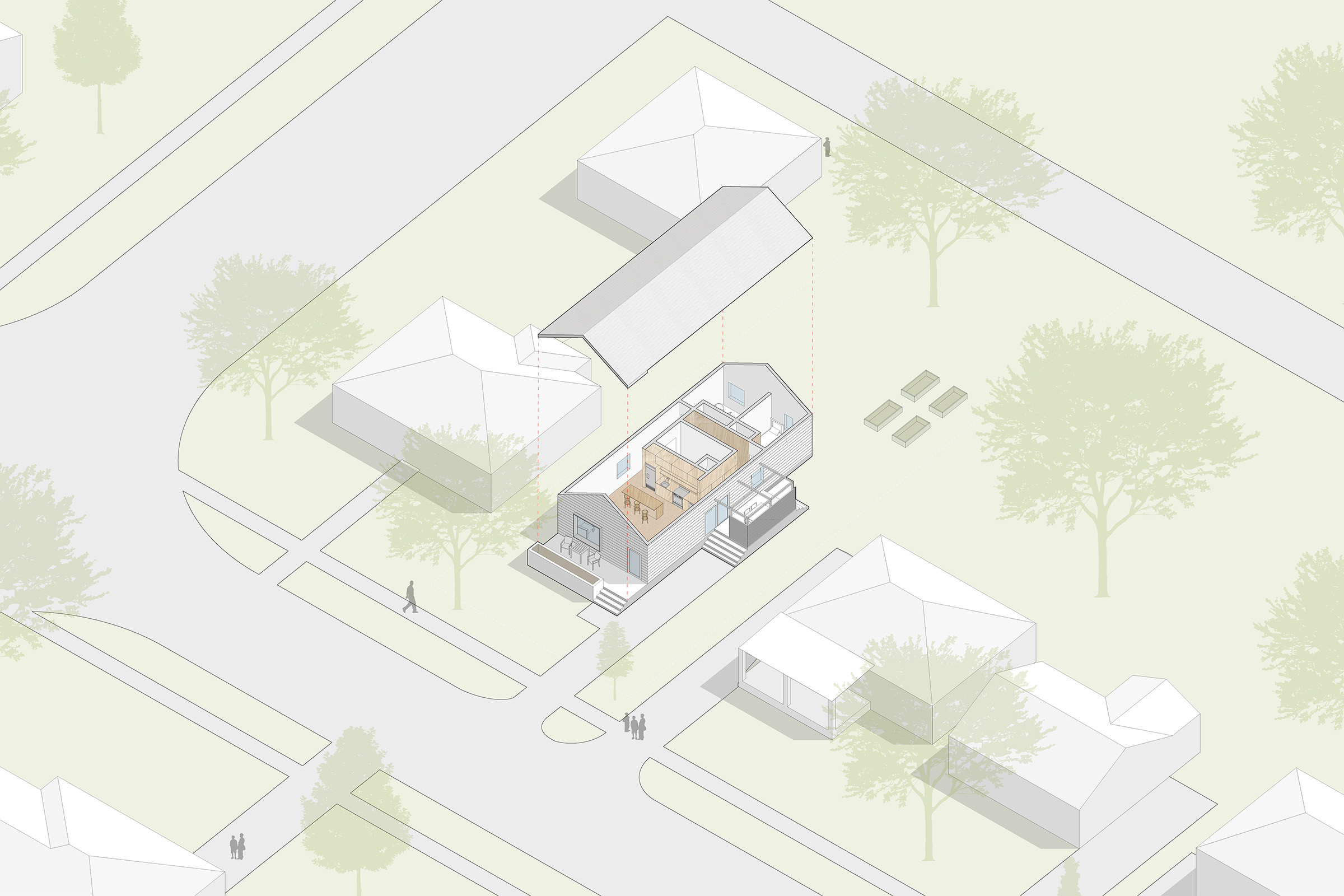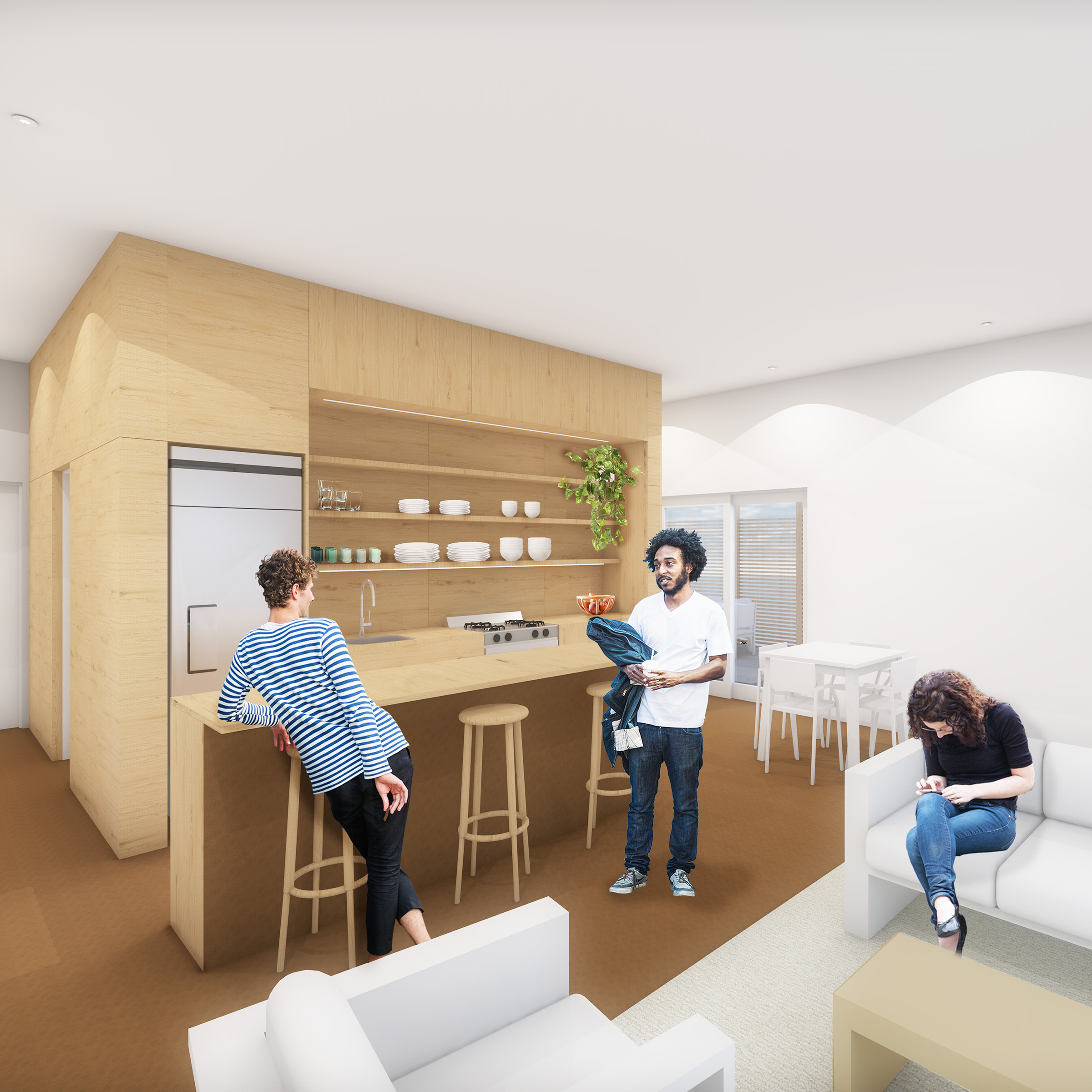 Core House was designed to adapt to families, and single individuals seeking a modern, affordable home. The social spaces in this house are designed to be open and airy, with ten foot ceilings. The side patio creates an expansion of space, becoming another room in the house to enjoy. The efficient plan focuses on the core, which includes the kitchen, bathroom, vertical circulation, and the utilities. The plumbing for the core is consolidated into one wall, which significantly reduces the cost of the home.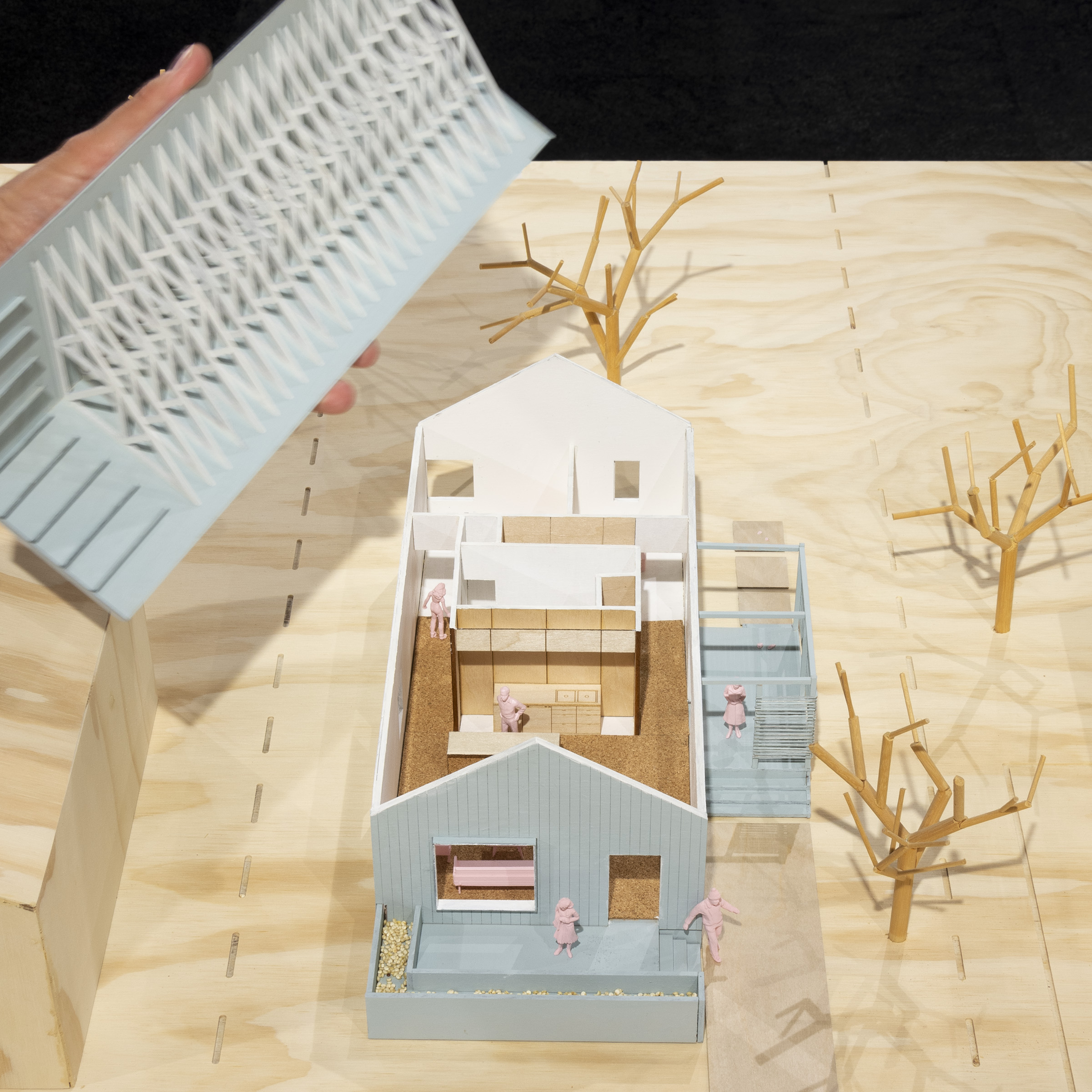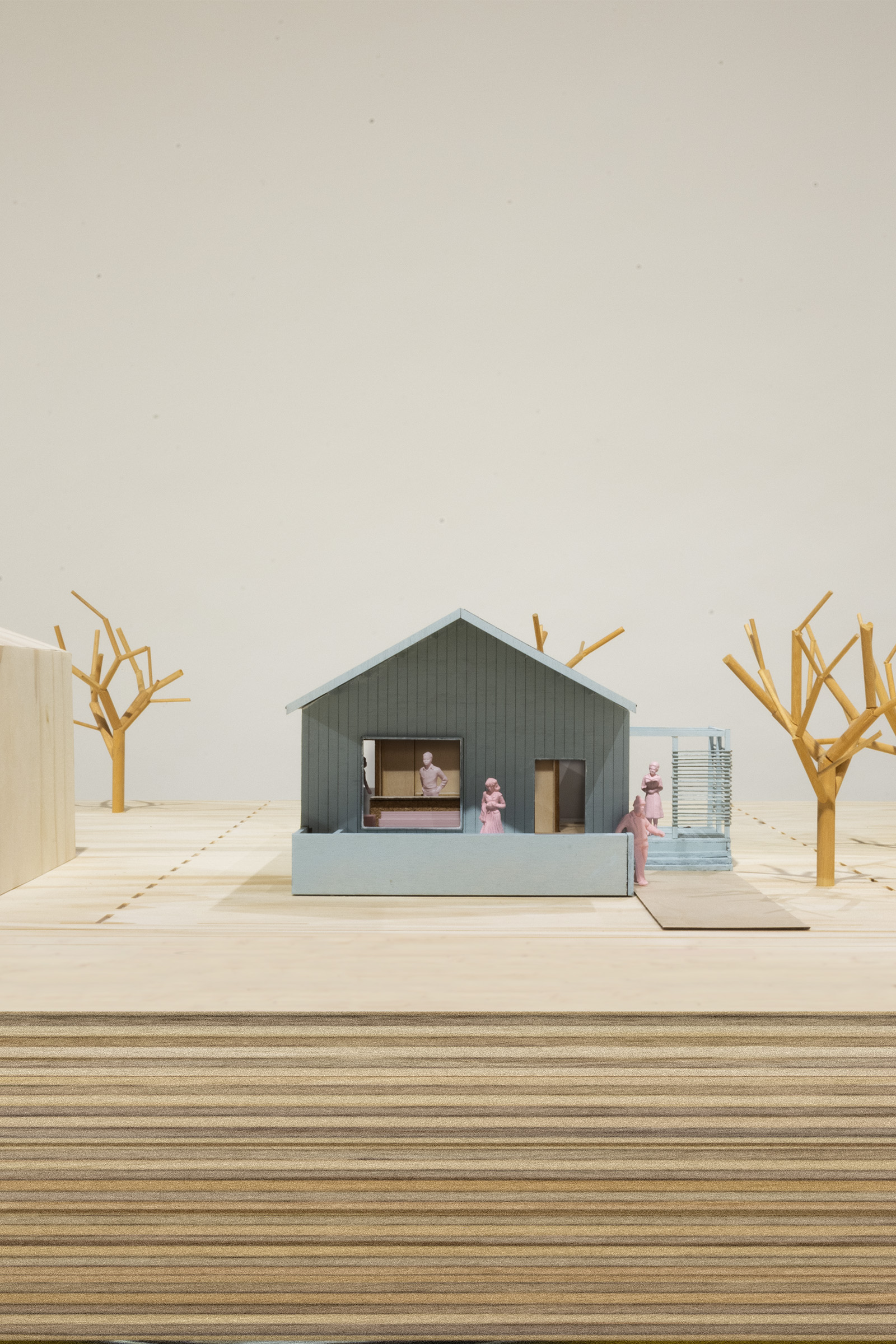 Material Selection
Habitat for Humanity chapters often rely upon material donations as well as volunteer labor. To maintain cost control, the Core House design team worked within the palette of existing materials and finishes used by Habitat for Humanity of Lincoln and when proposing alternate selections or upgrades, they found savings elsewhere in the project (such as through the advanced framing system) to cover the difference. The following exterior an interior material maps provide a visual form of architectural specification that helps homeowners understand their options.
See also Actual Architecture Co.'s Patio House for Habitat for Humanity of the Eastern Bighorns in Sheridan, Wyoming.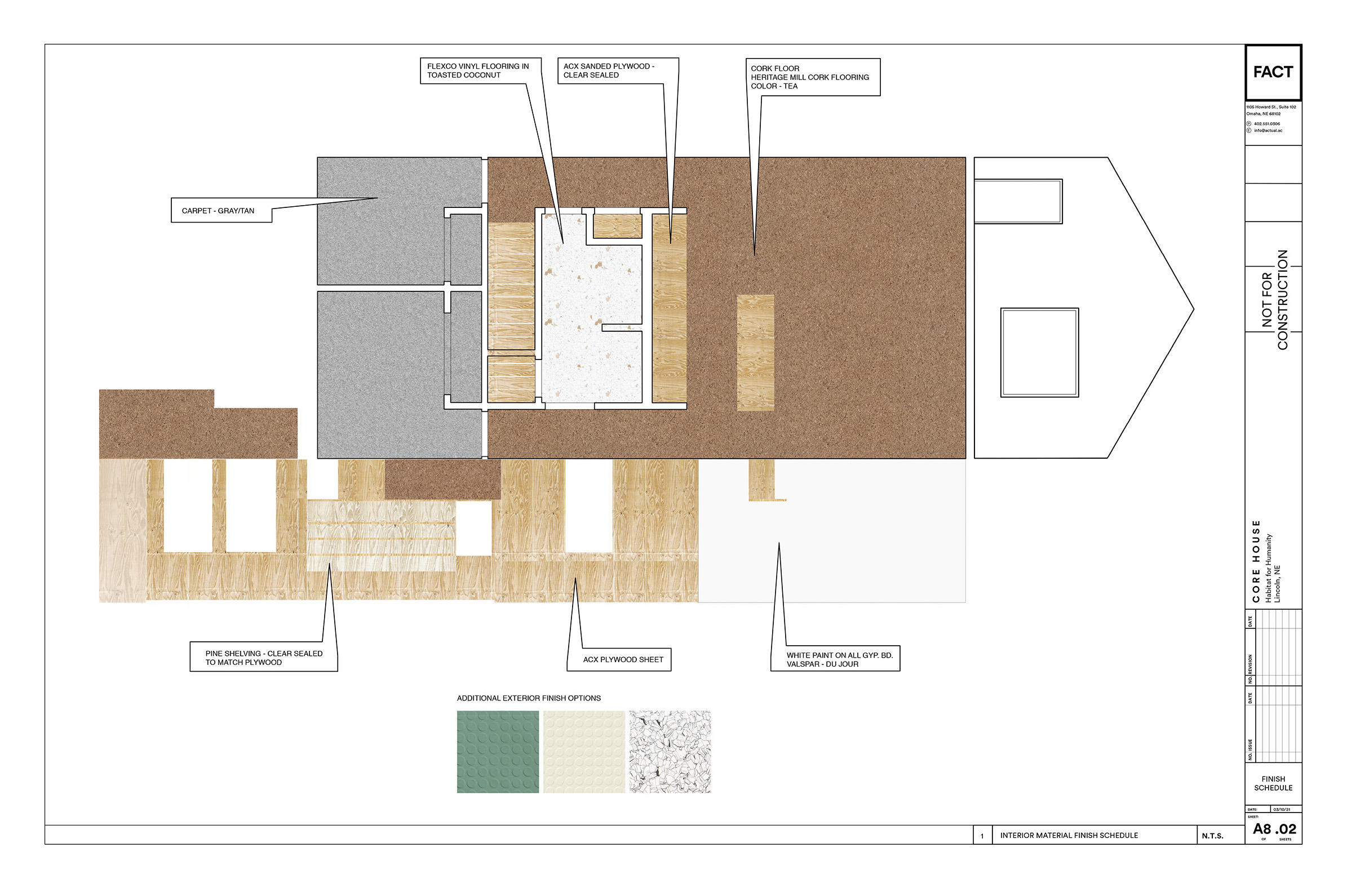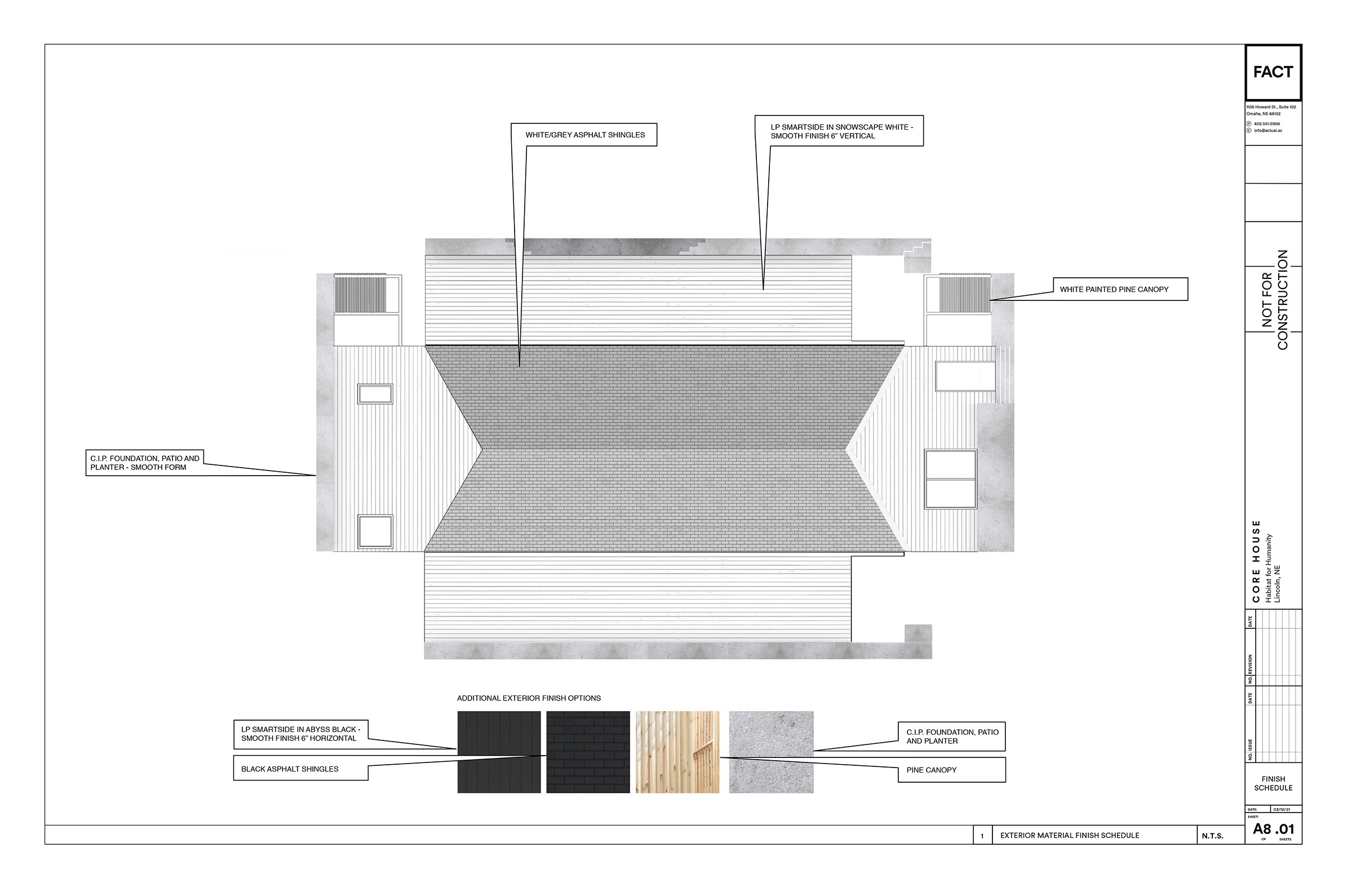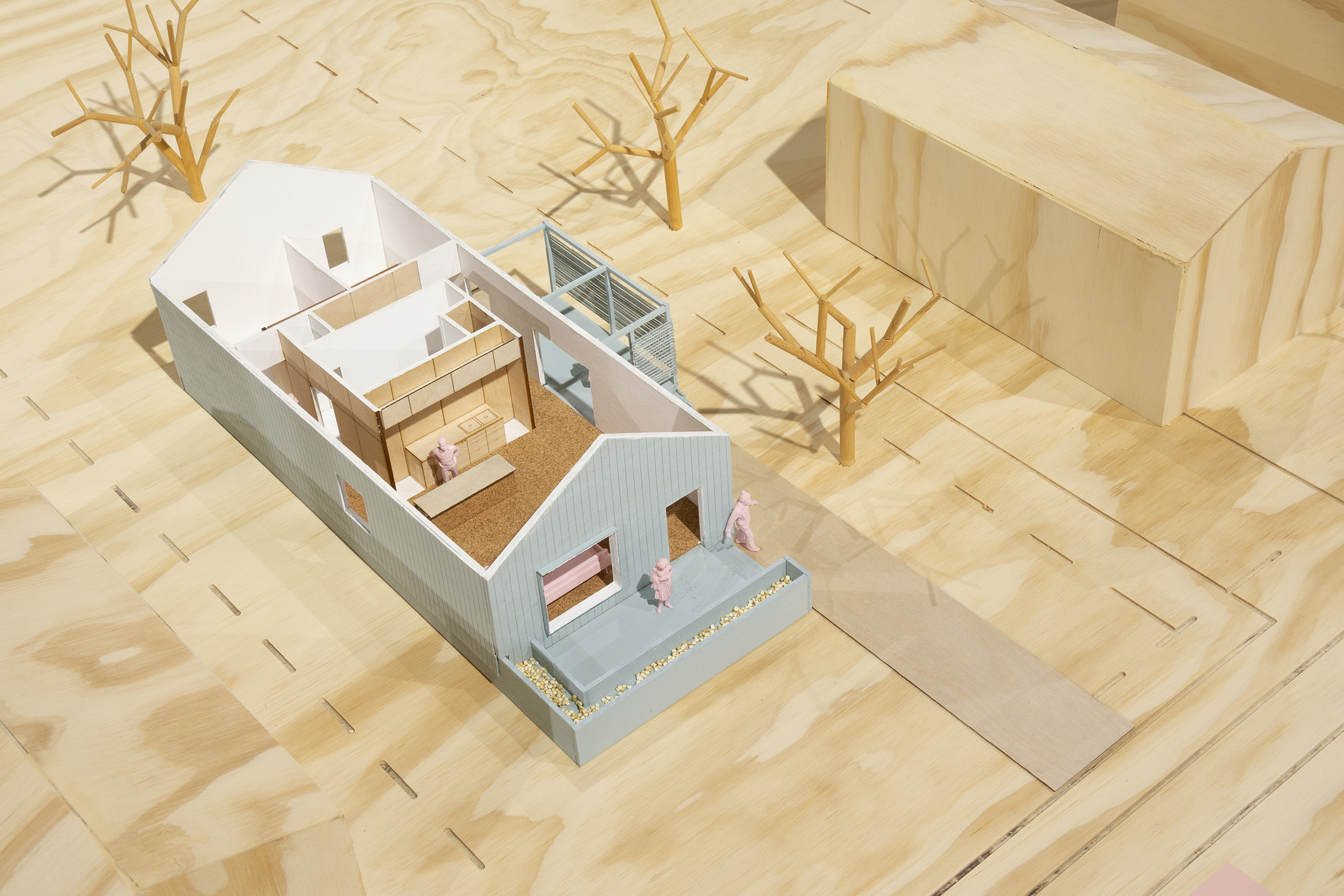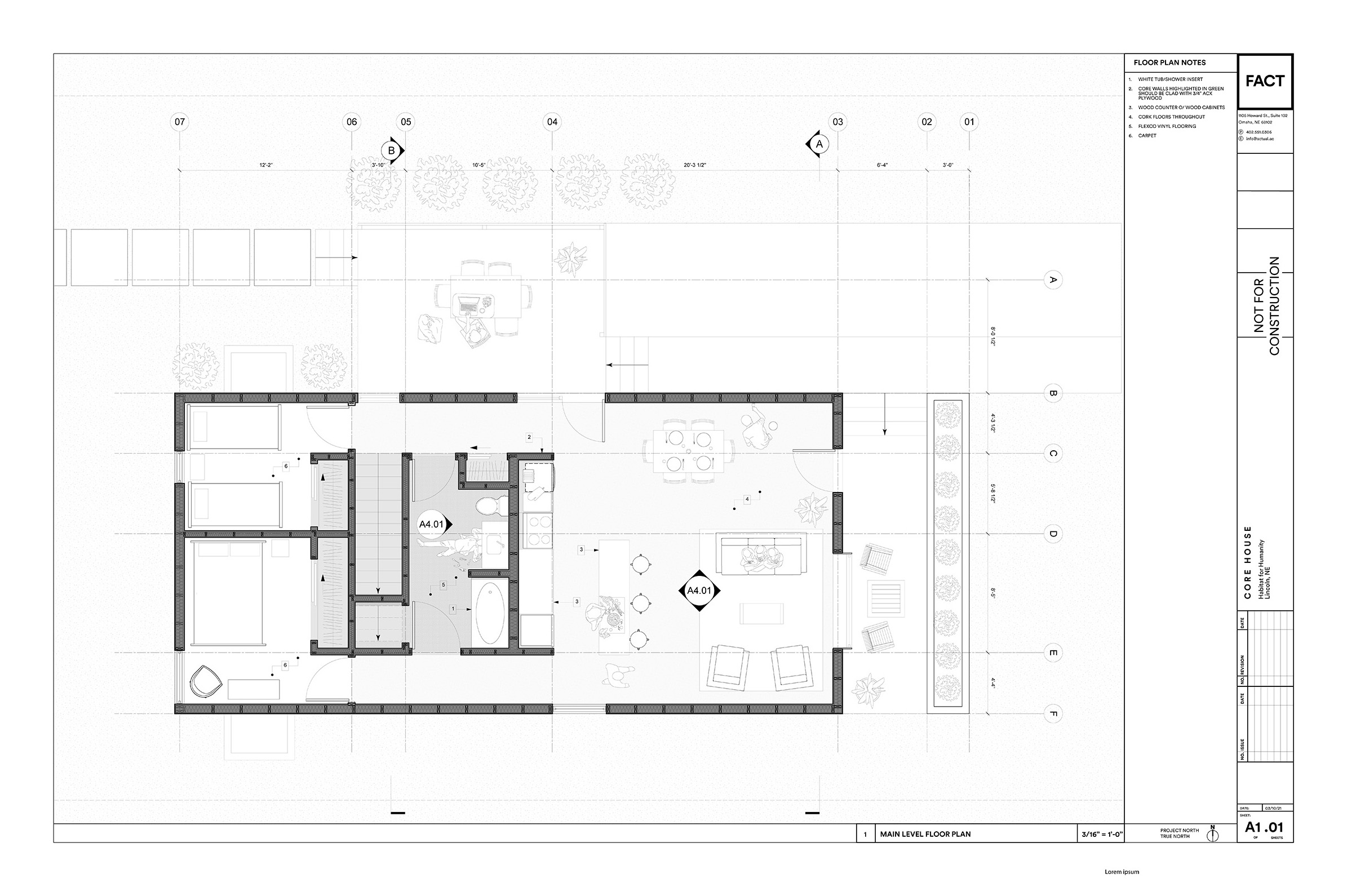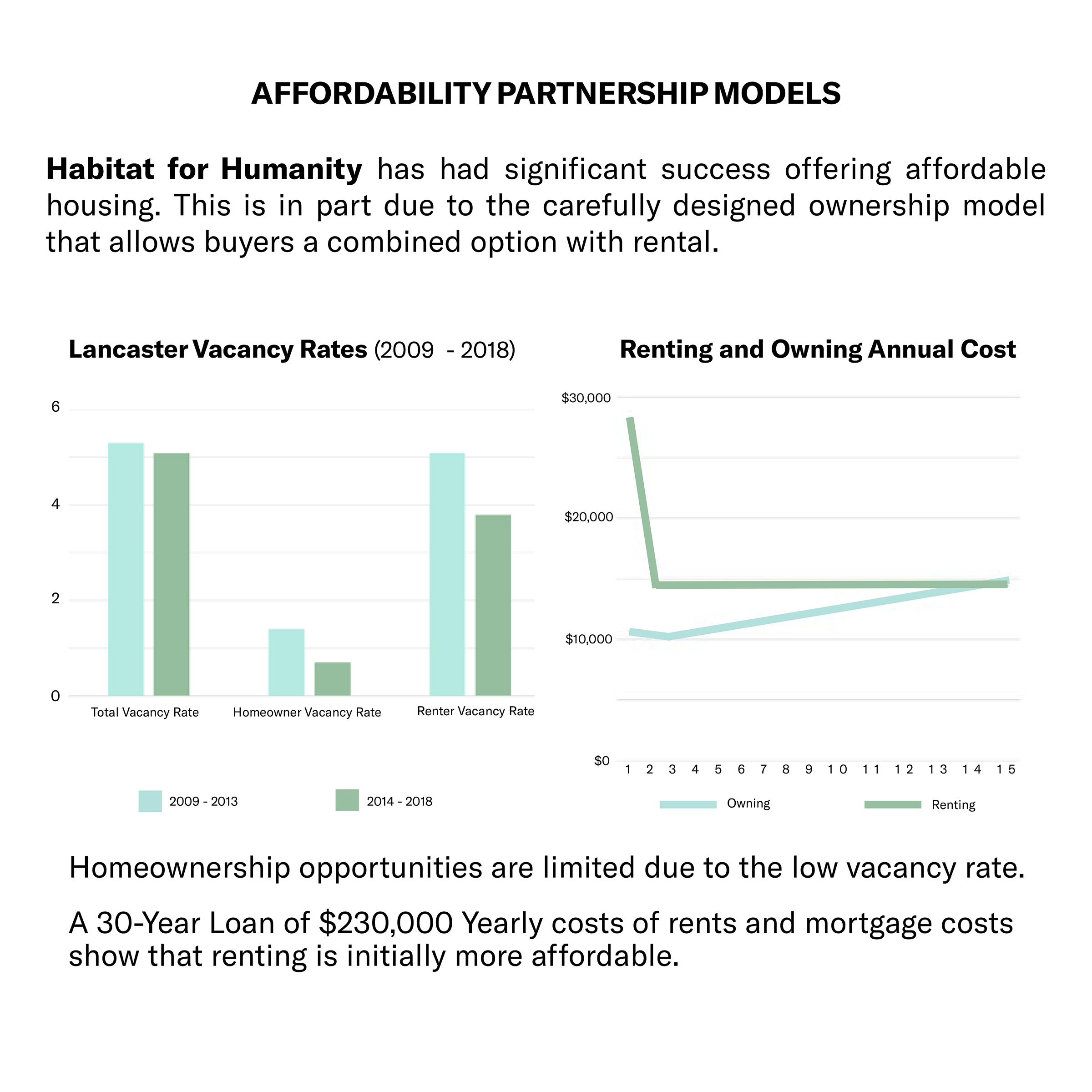 Project Team
FACT students:
Dana Howerter
Pedro Aguero
Planning student:
Roland Schwichtenberg
intern:
Ethan Boerner
Actual Architecture Co.:
Dennis Krymuza