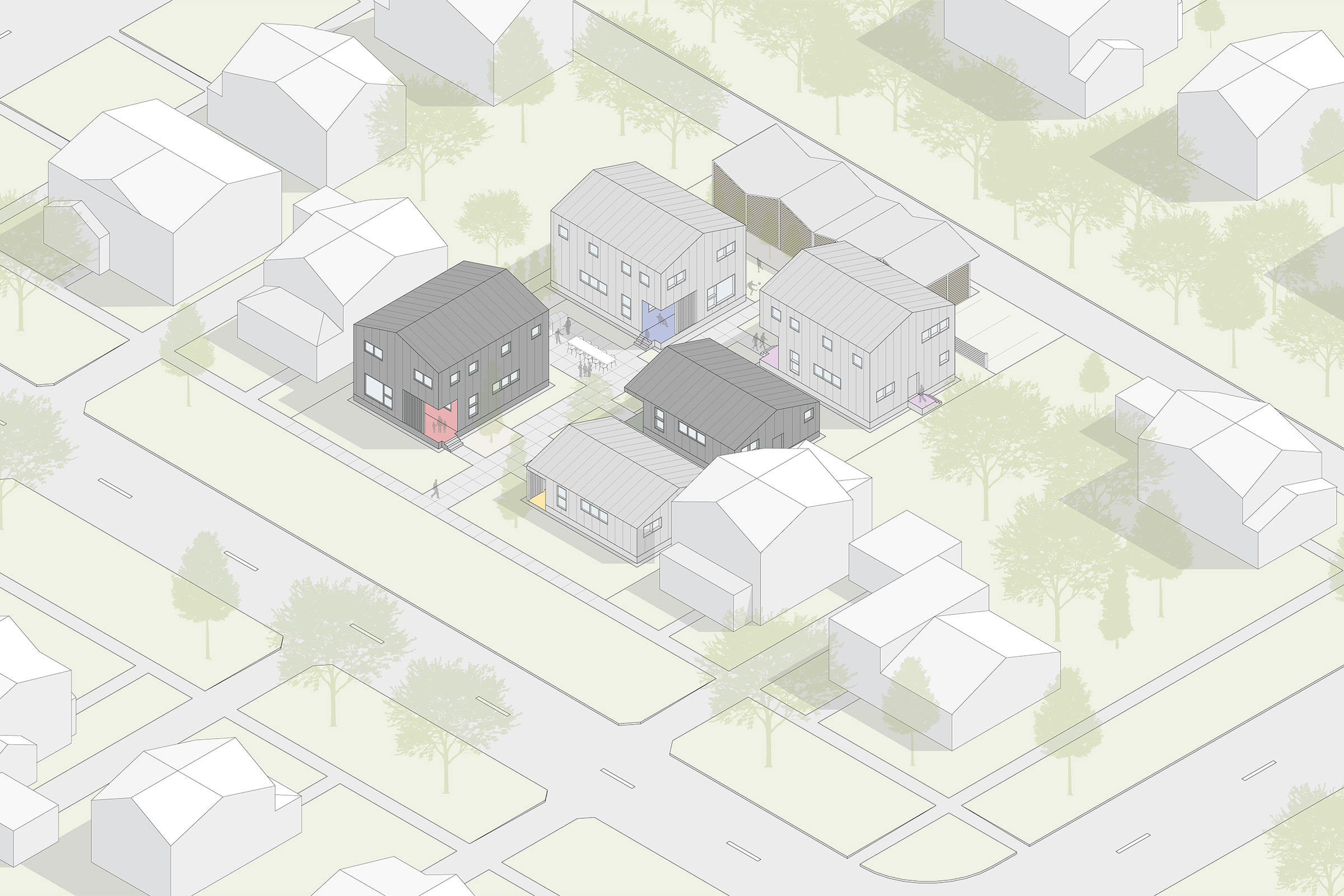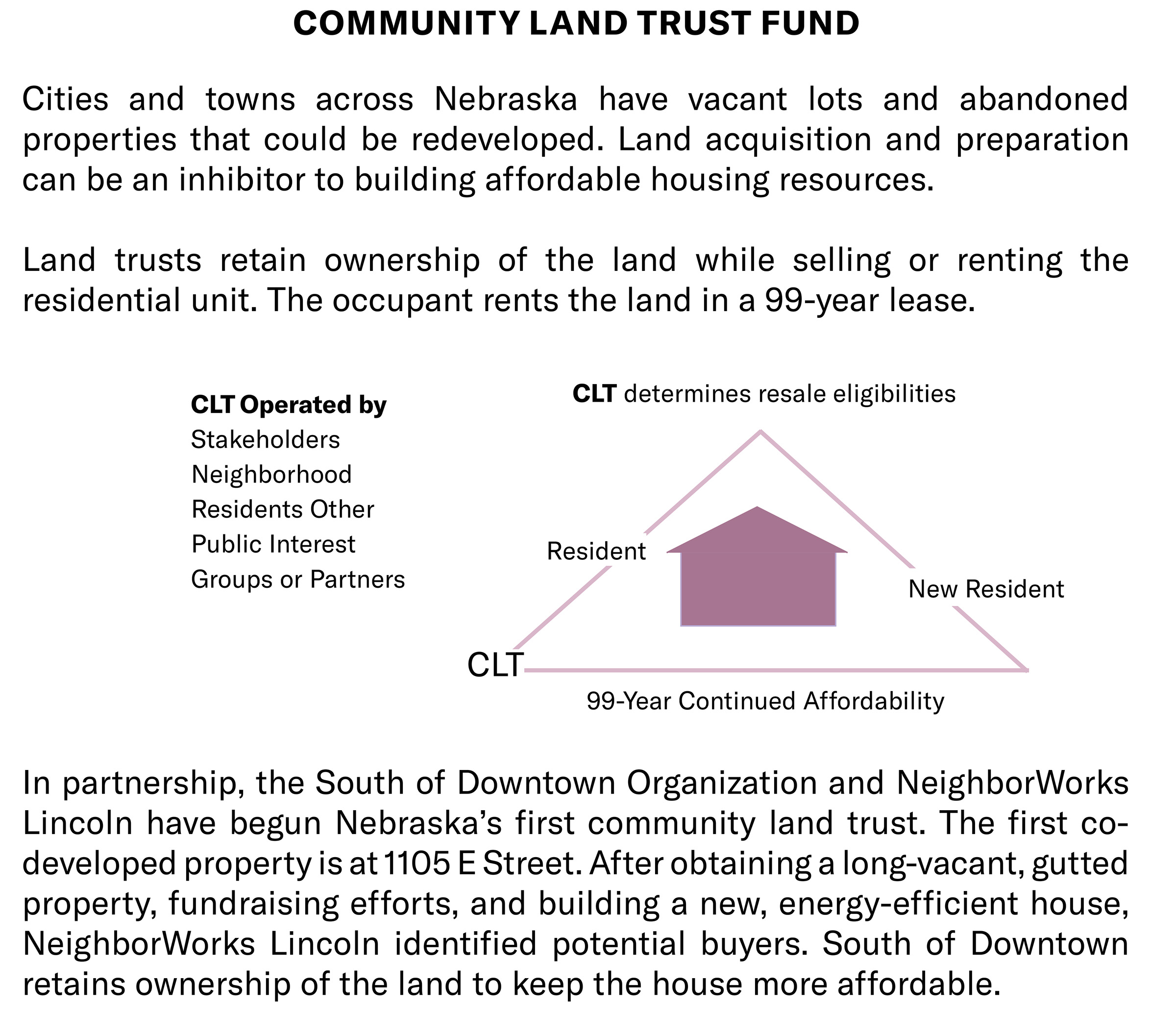 This project attempts to add density while maintaining the character and scale of the neighborhood. Through the mechanism of the Community Land Trust, this "missing middle" housing proposal helps alleviate the burden of rising land values.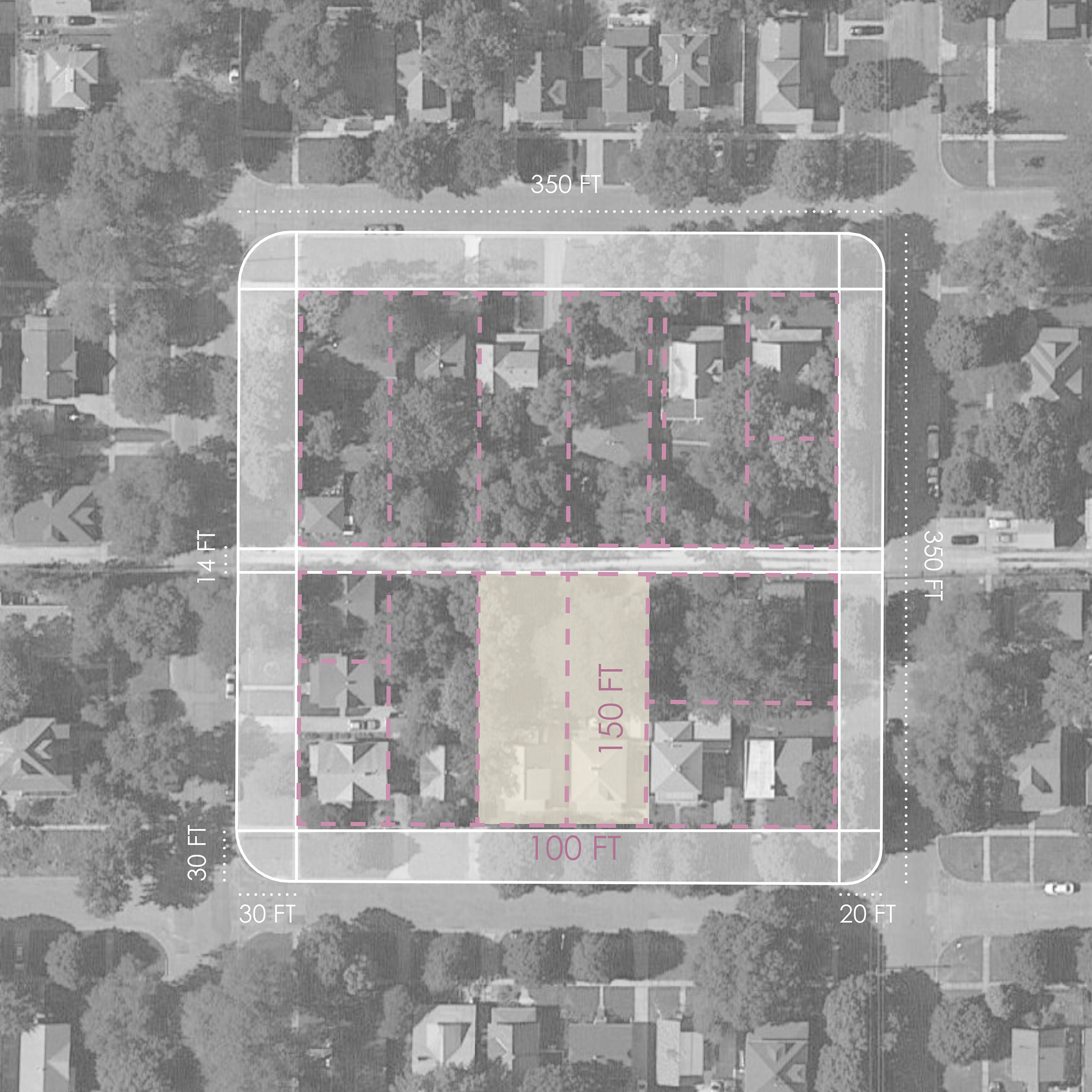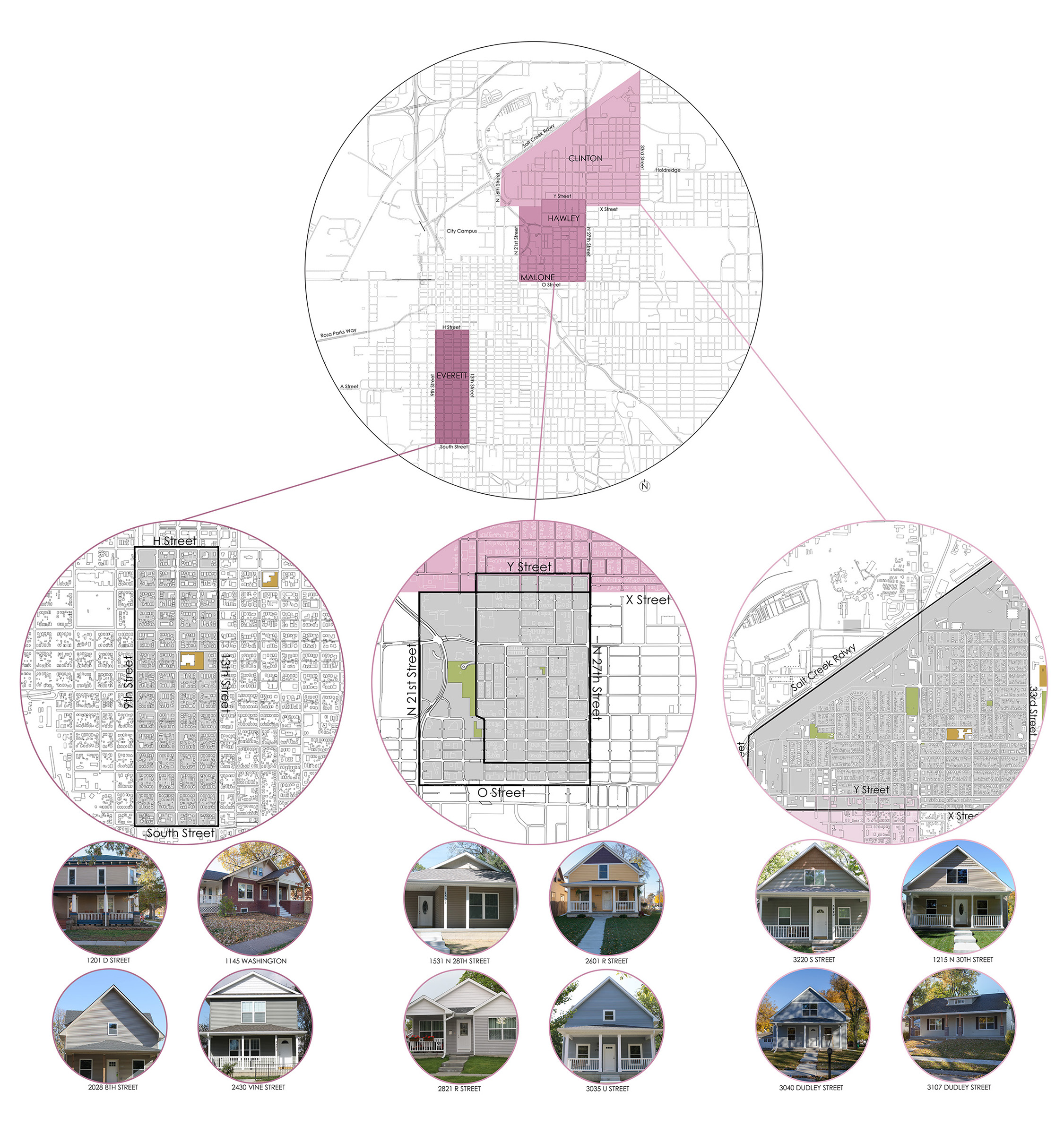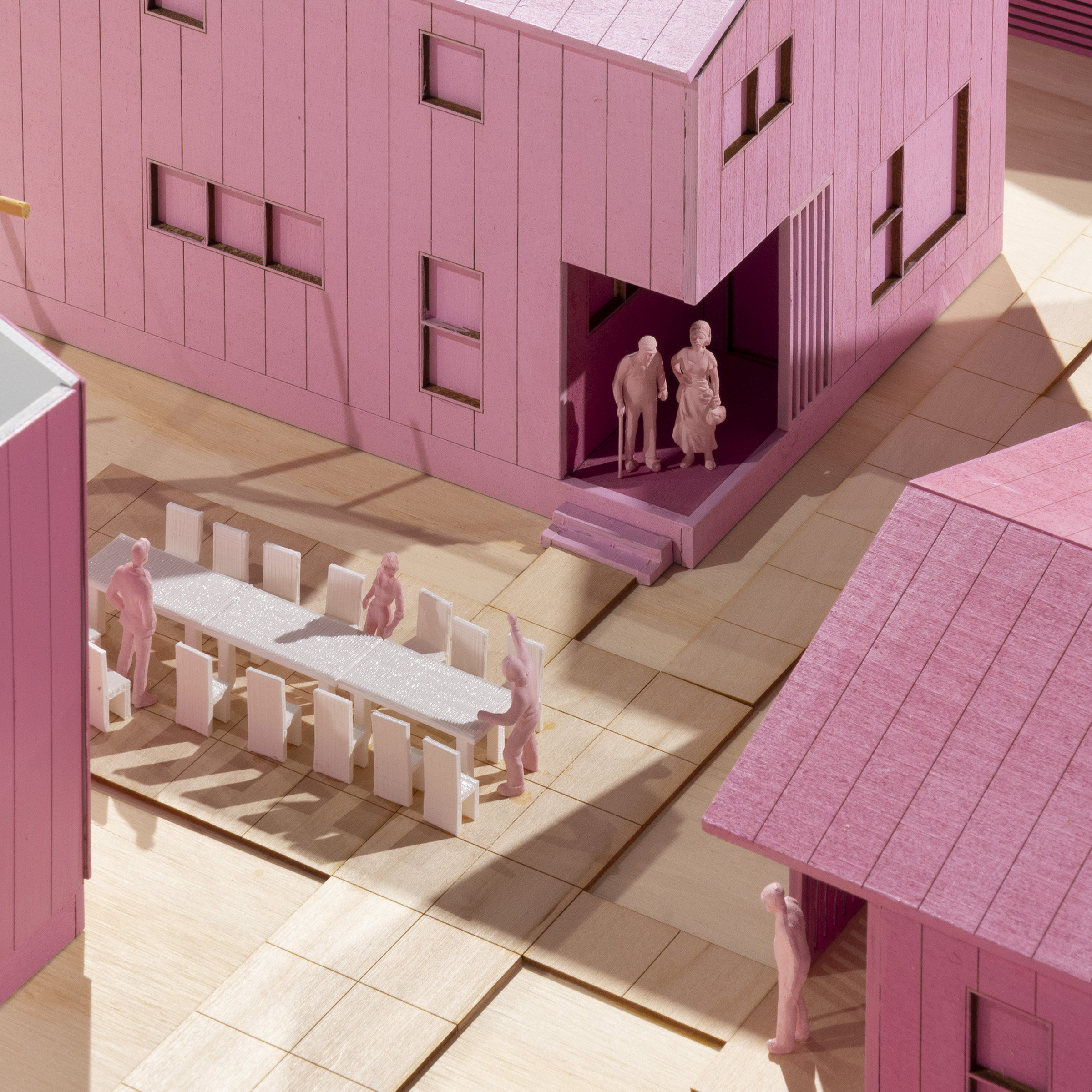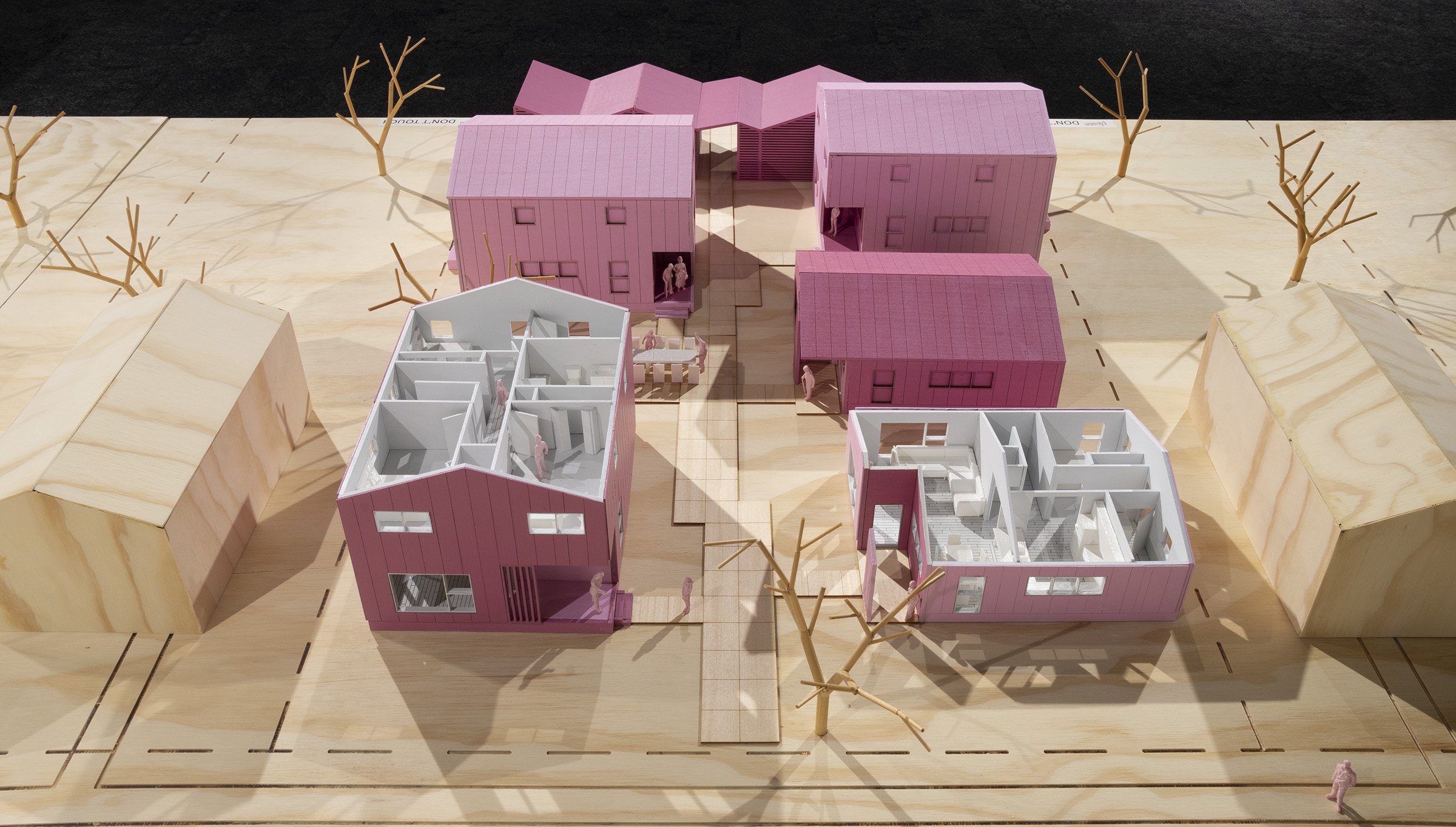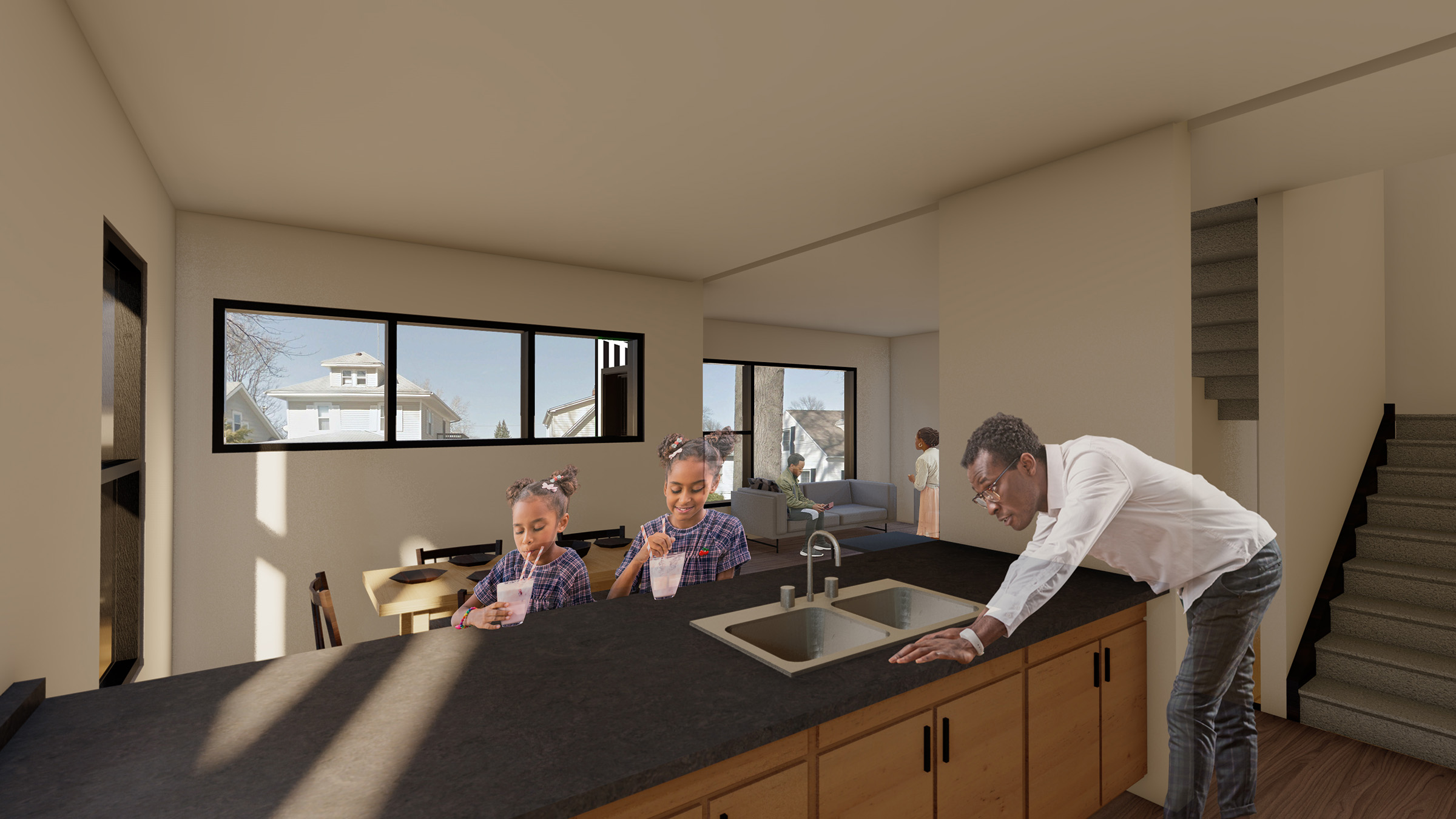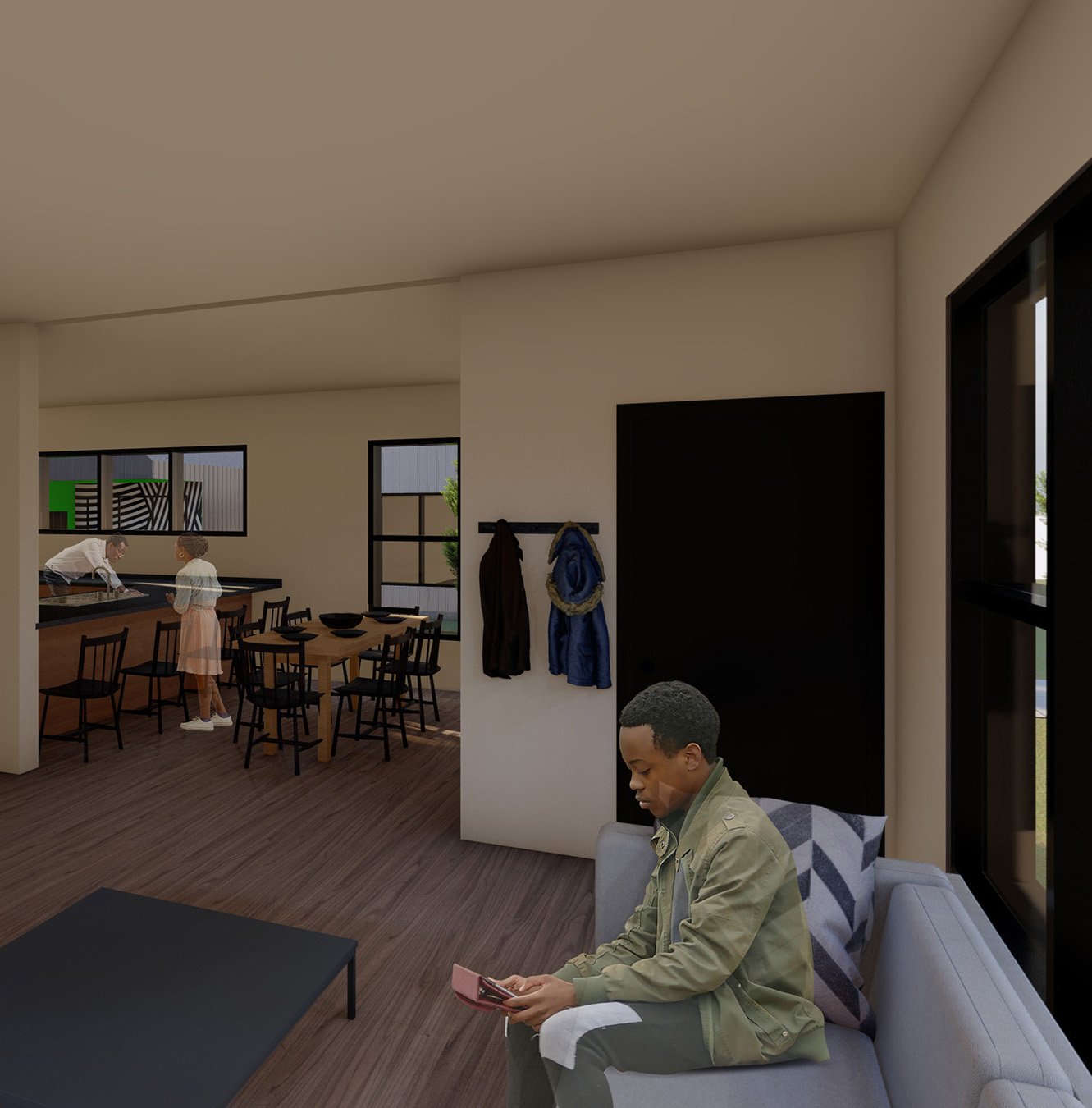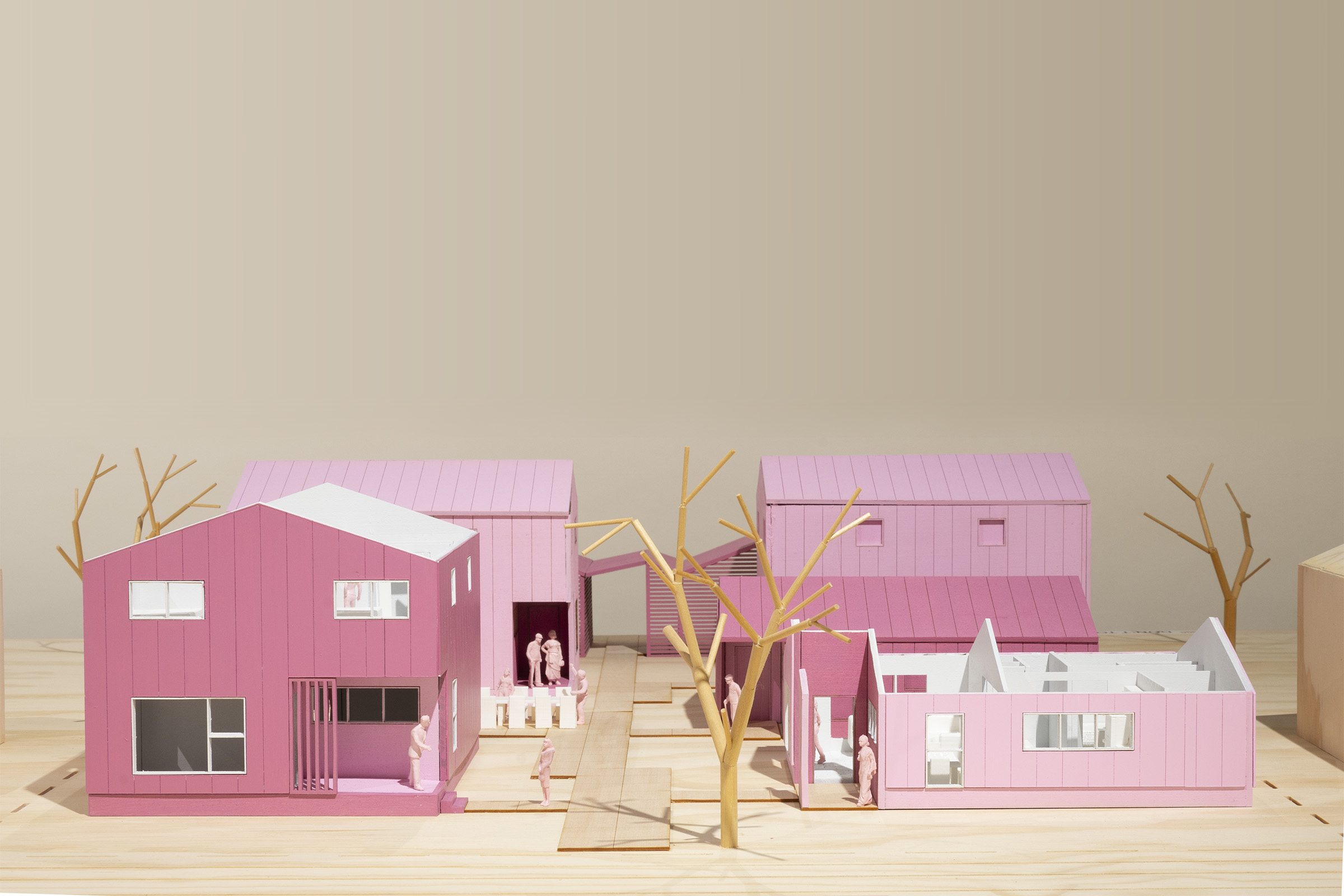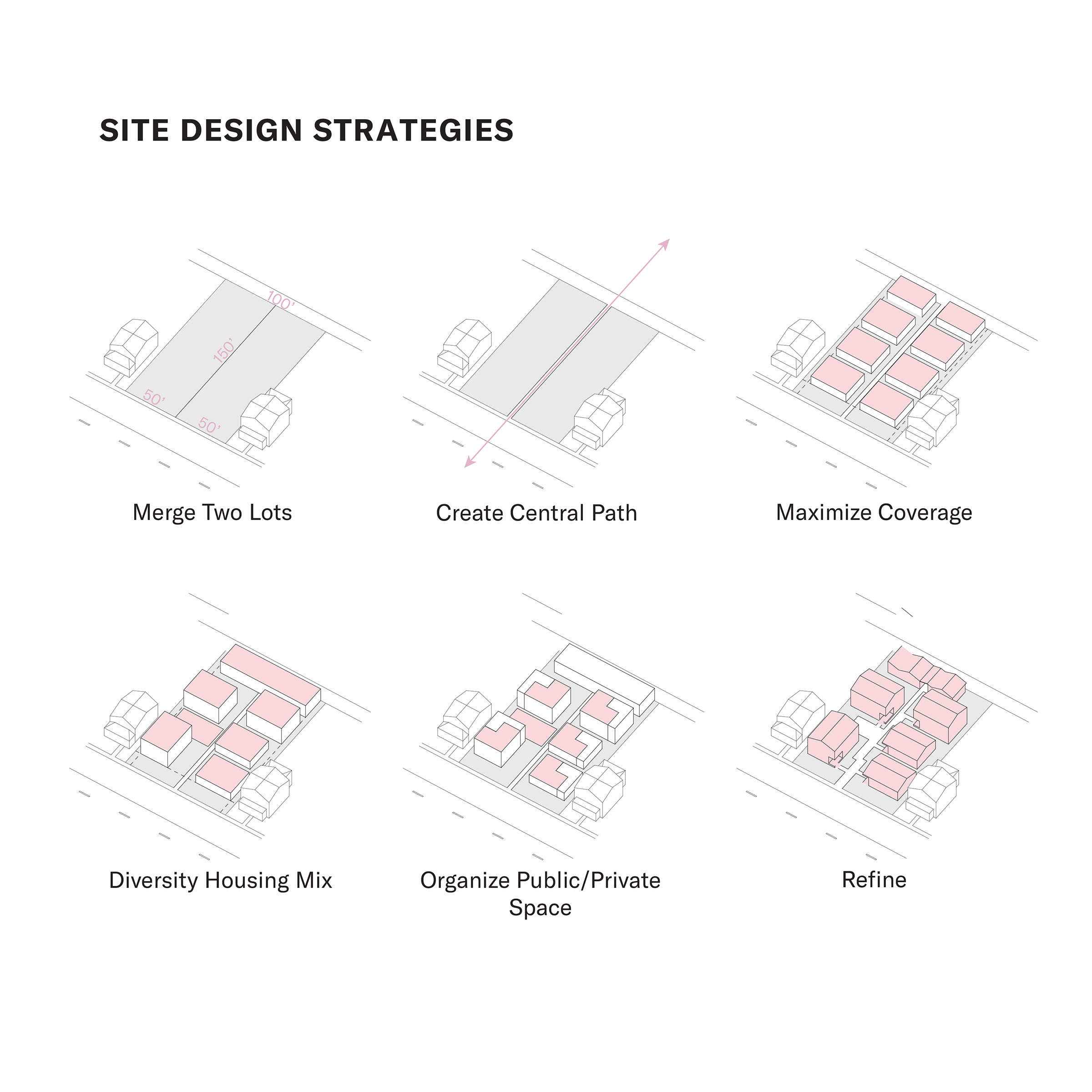 A central shared path organizes the dense site to create a gradient of public to private spaces with an outdoor gathering area at the center. At the rear of the lot the path bisects a shared carport with garbage/recycling stations fronting an existing alley. Public areas within the houses face the path while private rooms orient to the side yards or are located on the second floor.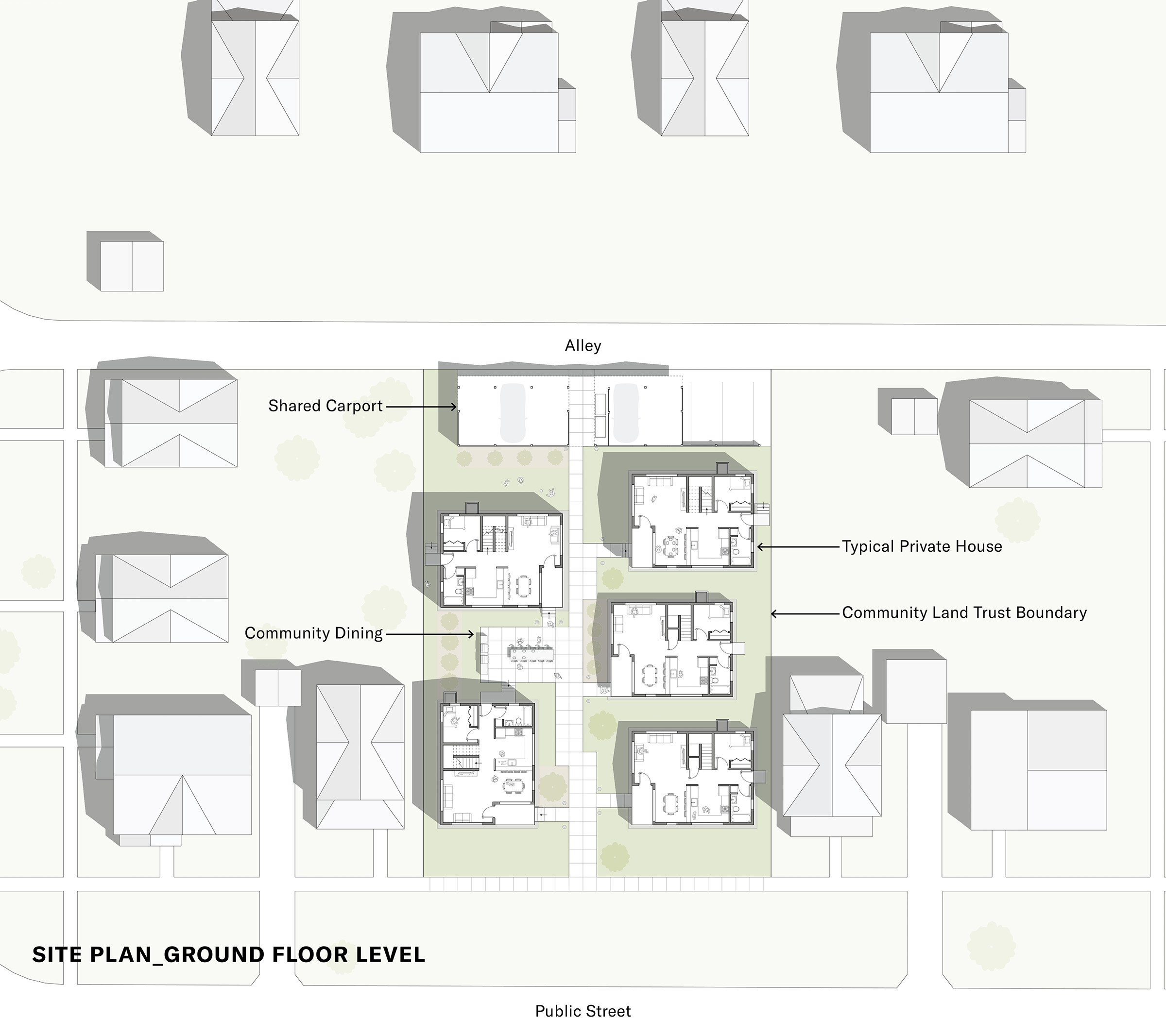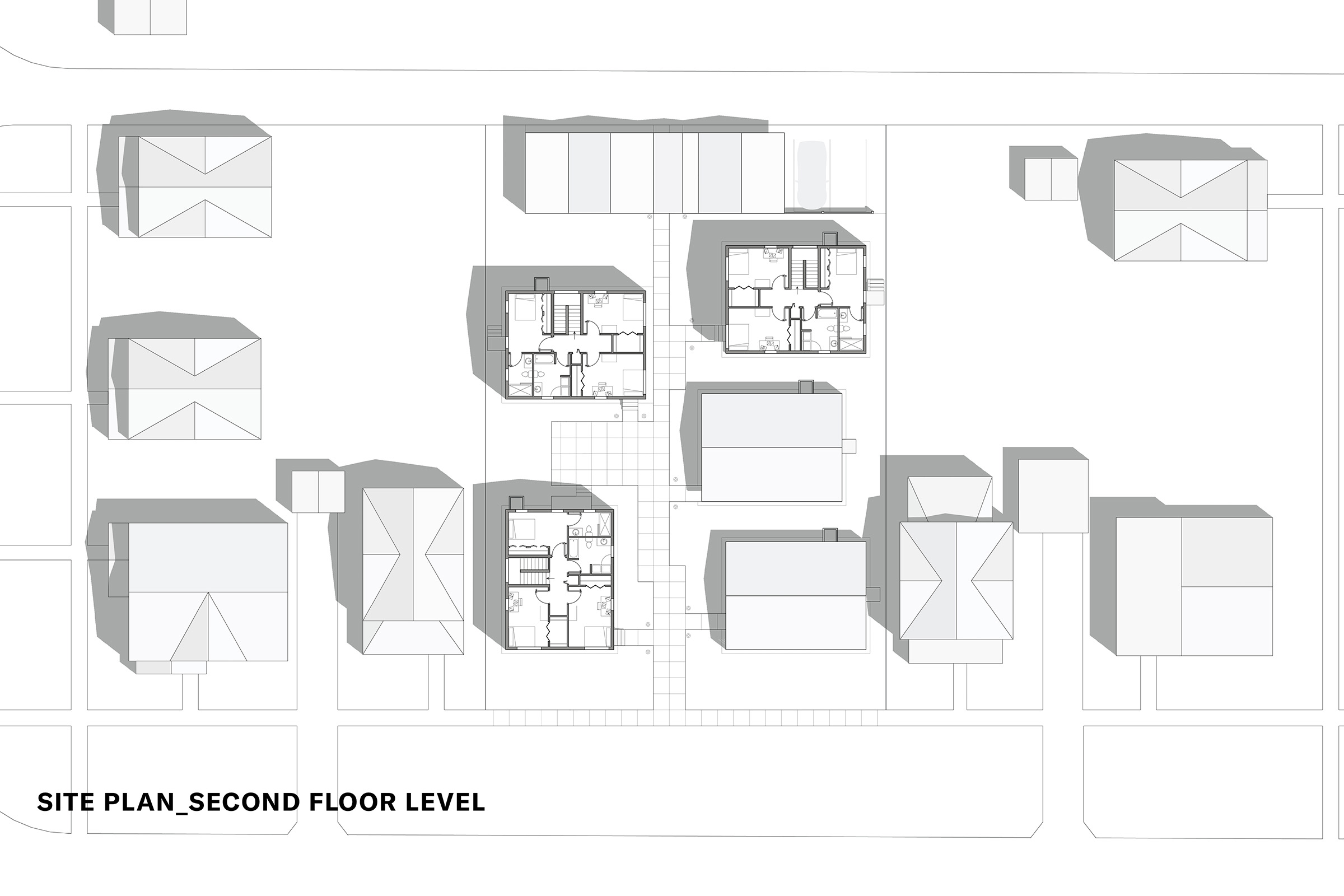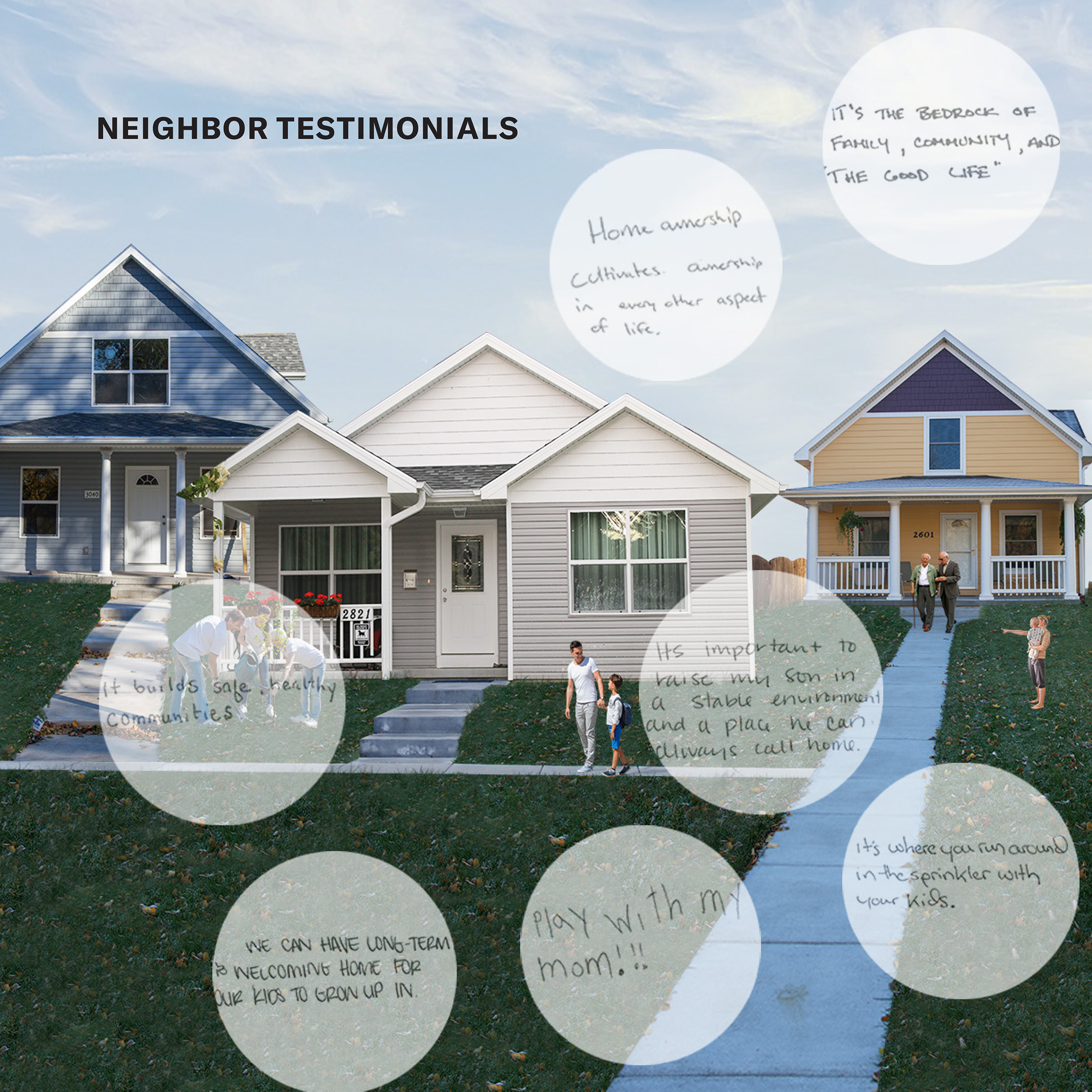 2021 PAC College of Architecture prize, First Place winner
Jury comments:
"Practiced and polished, Jamie and Quinn presented their Neighbor-Type project with clear objectives and design intent. Thoughtful use of a community land trust to increase densification of Lincoln neighborhoods with affordable housing, the team sought to create 'a community within a community'. Collaboration was an unquestionable priority as the pair worked not only with users from Neighborworks-Lincoln on a weekly basis, but also teamed with a Community and Regional Planning studio to provide depth regarding zoning and research of the area. Final output not only depicted a thorough design story but also appeared cohesive in both verbal presentation and in written/graphic form."
Jury Comments, 2021 AIA Nebraska Emerging Professional: Built & Unbuilt Merit Award
The jury appreciated the approach to increase density in existing neighborhoods. This can contribute to neighborhood revitalization and foster community among neighbors. The plans are tight, livable, and well-conceived. The carved porch entries are affective. As this project and this approach are developed, we hope the shared spaces will be developed to be as inviting and livable as the houses themselves.
Recognition
2021 PAC College of Architecture Prize, First Place
2021 AIA Nebraska Emerging Professional: Built & Unbuilt Merit Award
Project Team
FACT students:
Quinn McFadden, Jamie Schacher
Planning student:
Mohamed Gibriel
intern:
Ethan Boerner
Actual Architecture Co.:
Dennis Krymuza