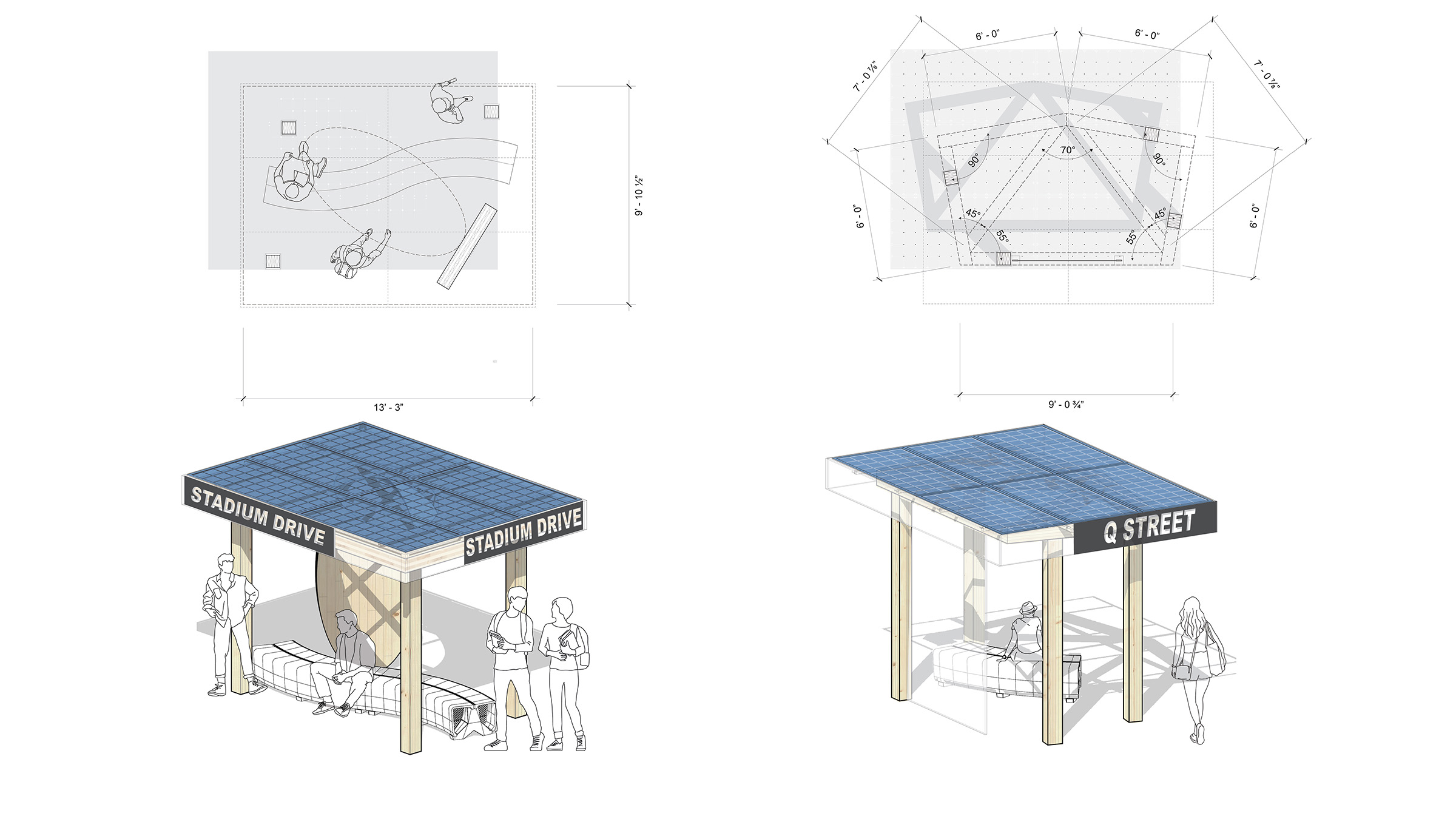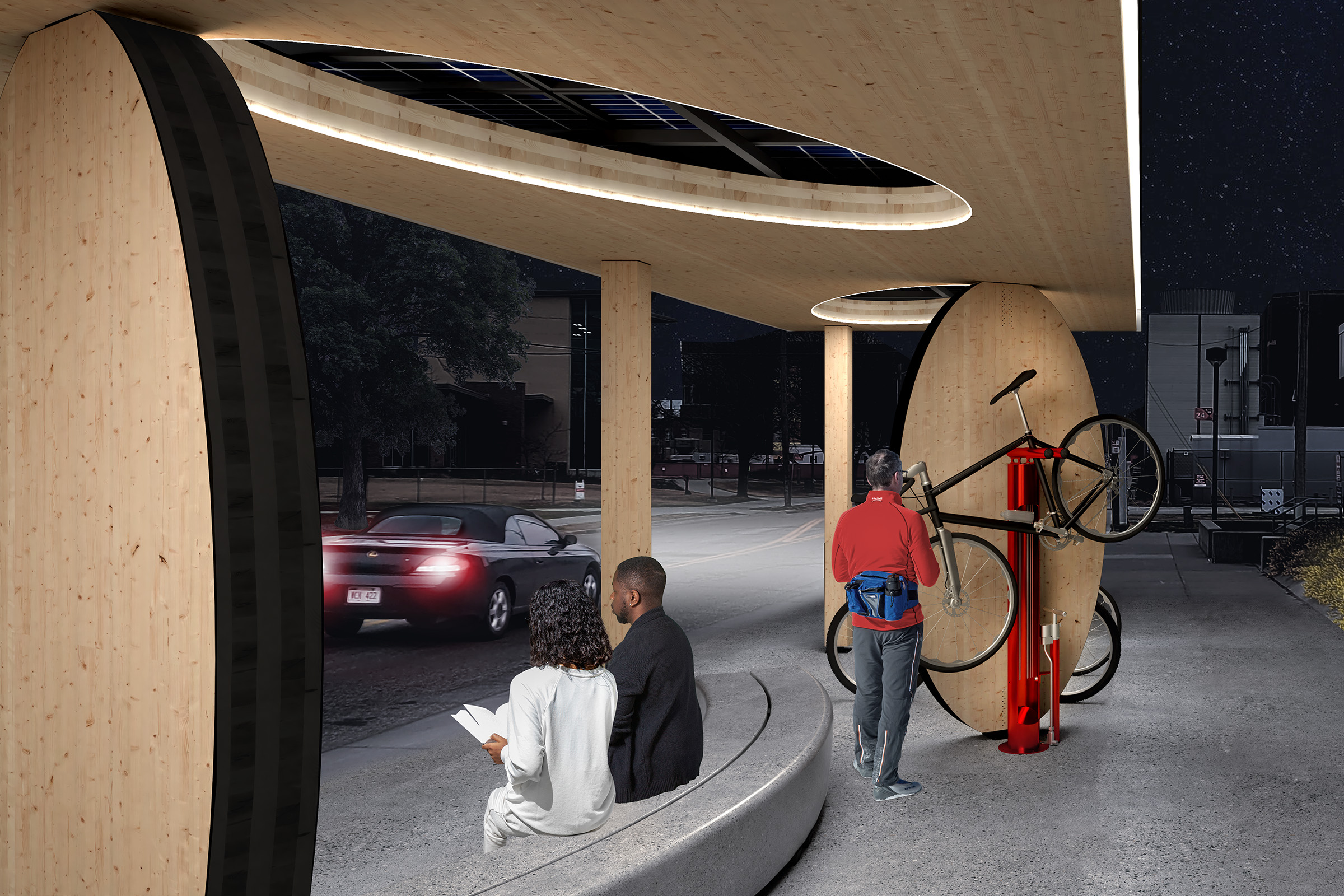 The Cross-Laminated Timber Version comprises a limited set of structural roof plates optimized for the size of PV module array and for efficient use of standard CLT blanks with minimal waste. Each section of CLT has an oval cutout revealing the underside of the bifacial solar panels. The "donut hole" cutout piece is repurposed as one of the structural columns, or "wallums" for the hub.
While the CLT blanks offer limited size and tiling options, the underside becomes a forest of possibilities for a variety of mobility hub functions.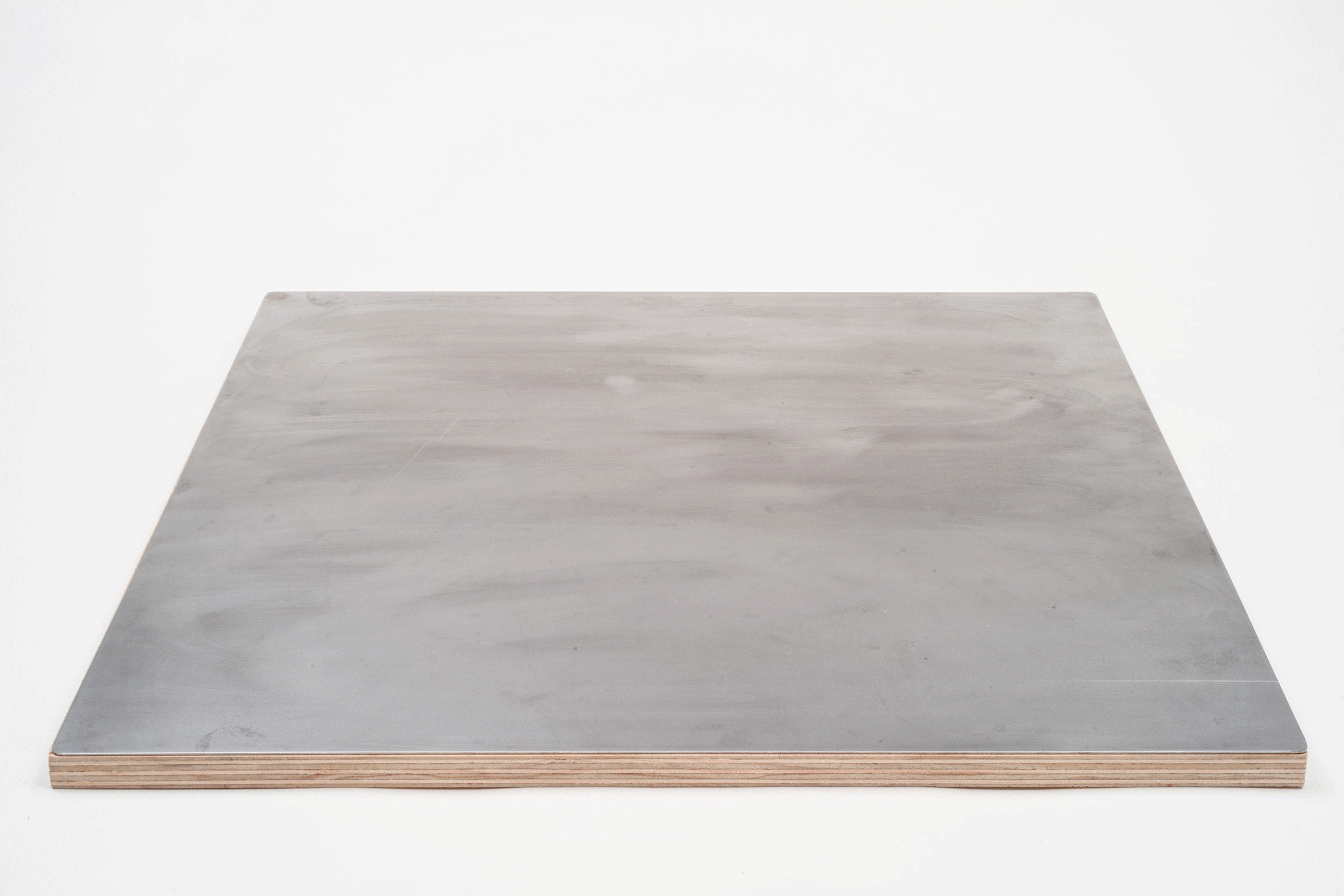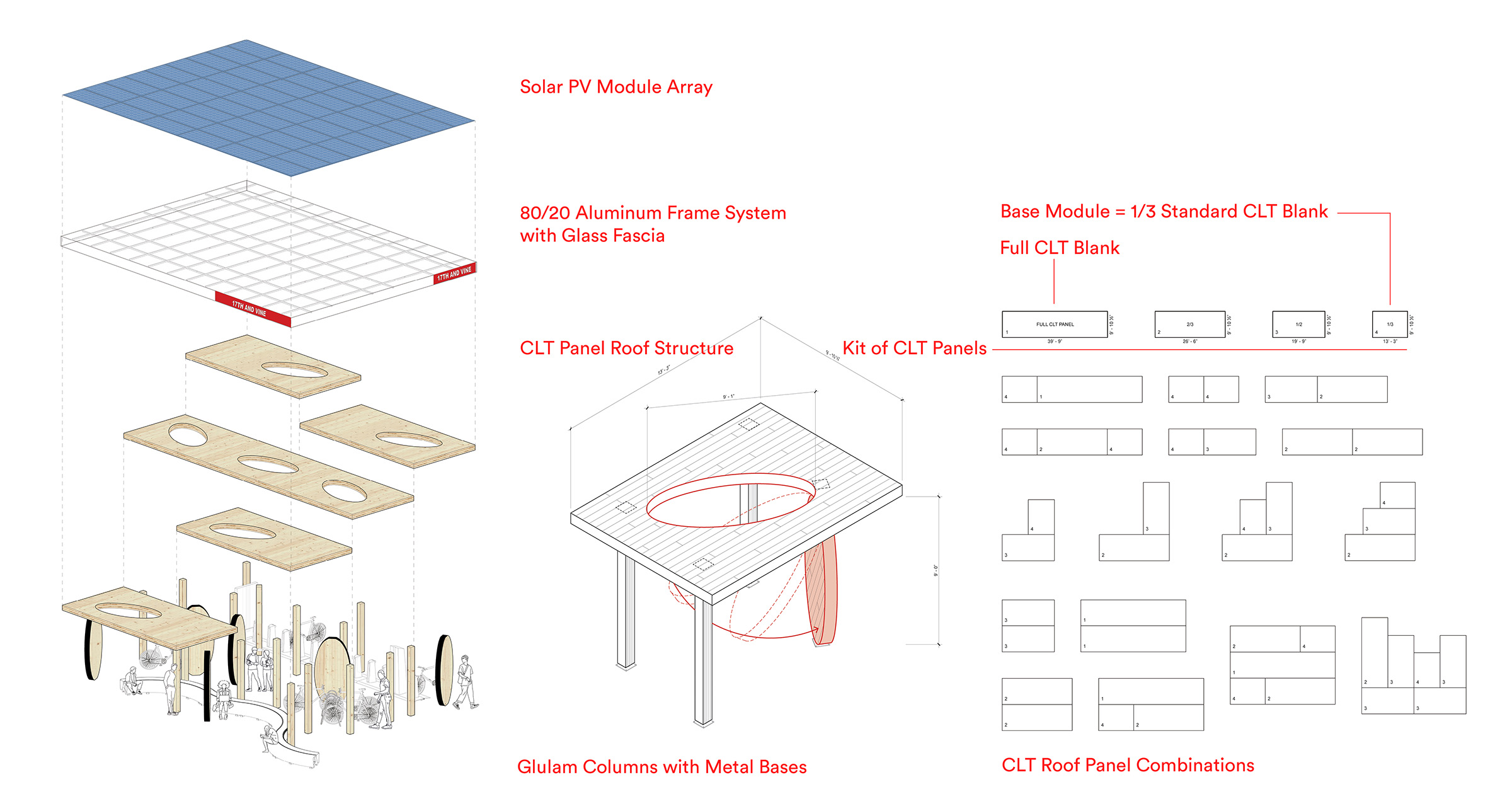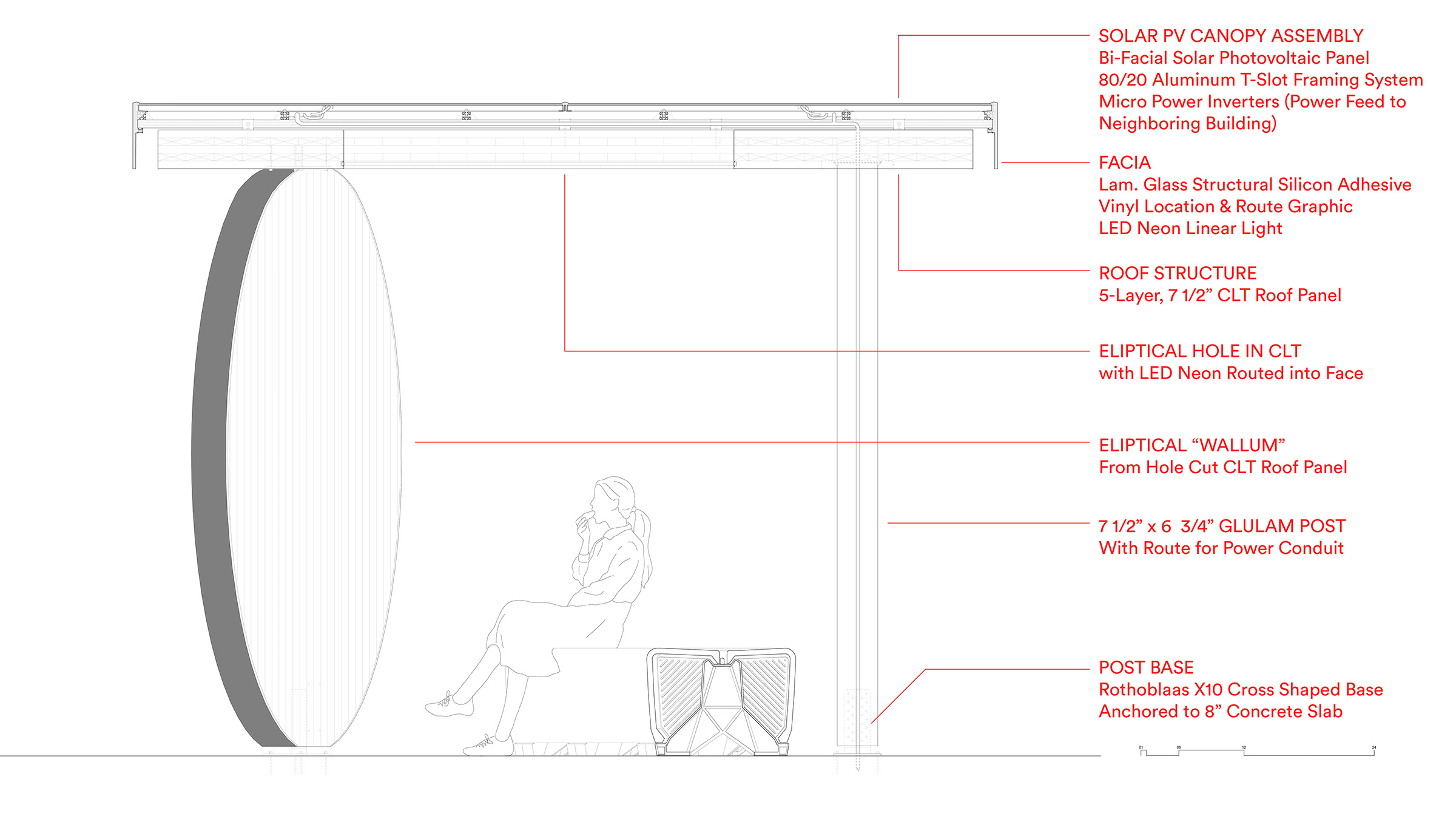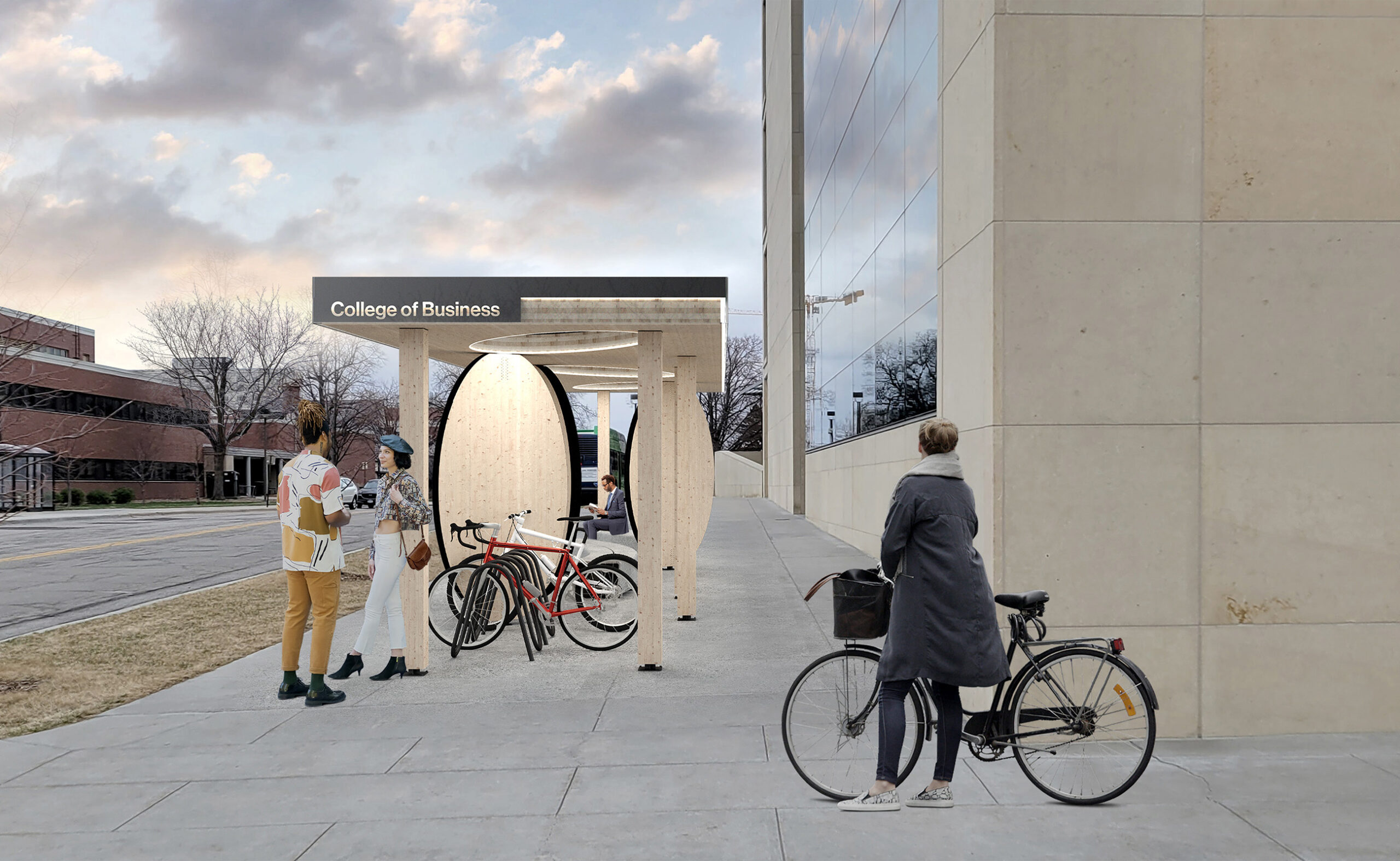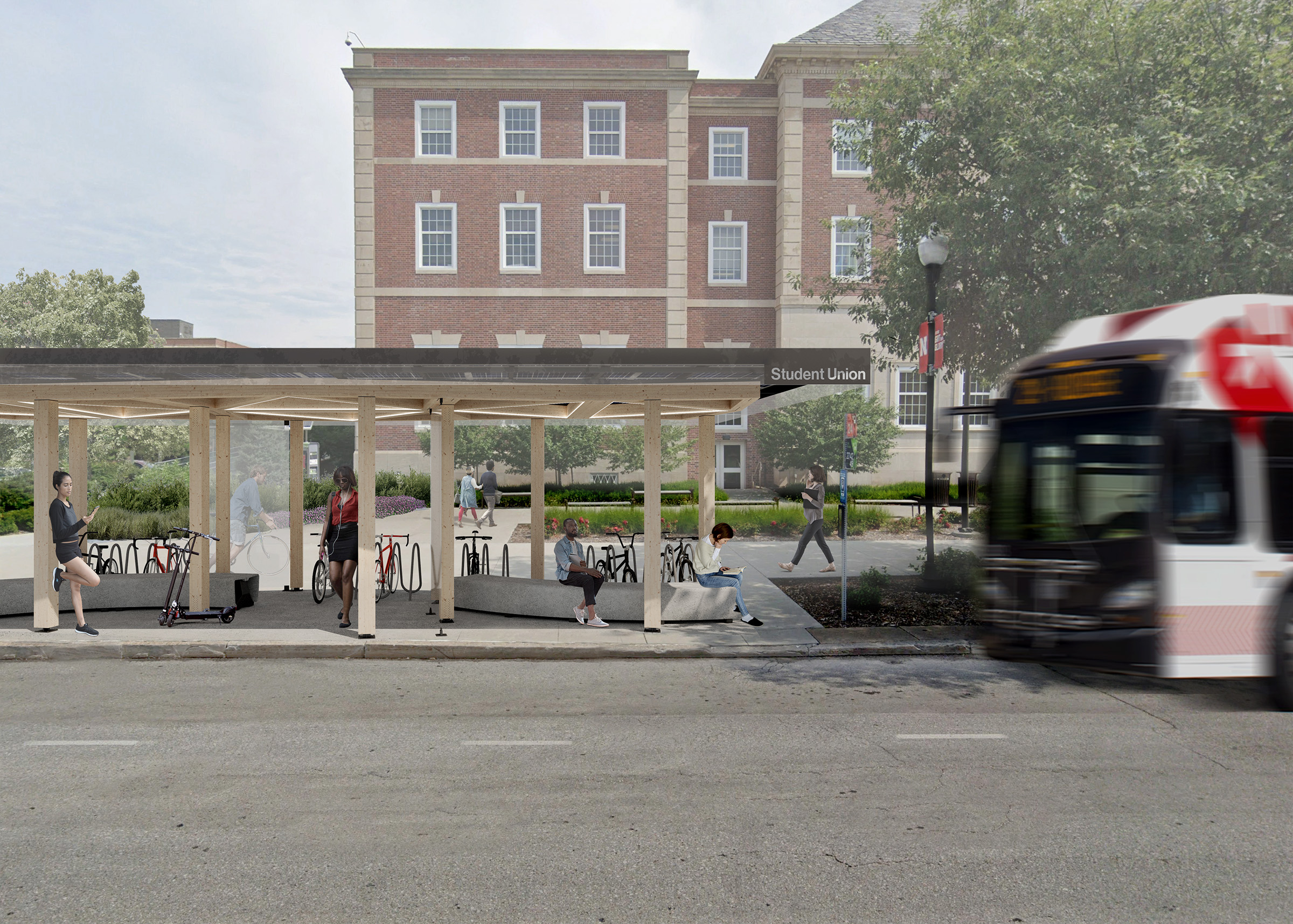 The Glulam Version is based on a pentagonal framework of glulam beams with columns of the same cross-sectional size. The open framework of the roof structure exposes the underside of the bifacial PV panels above.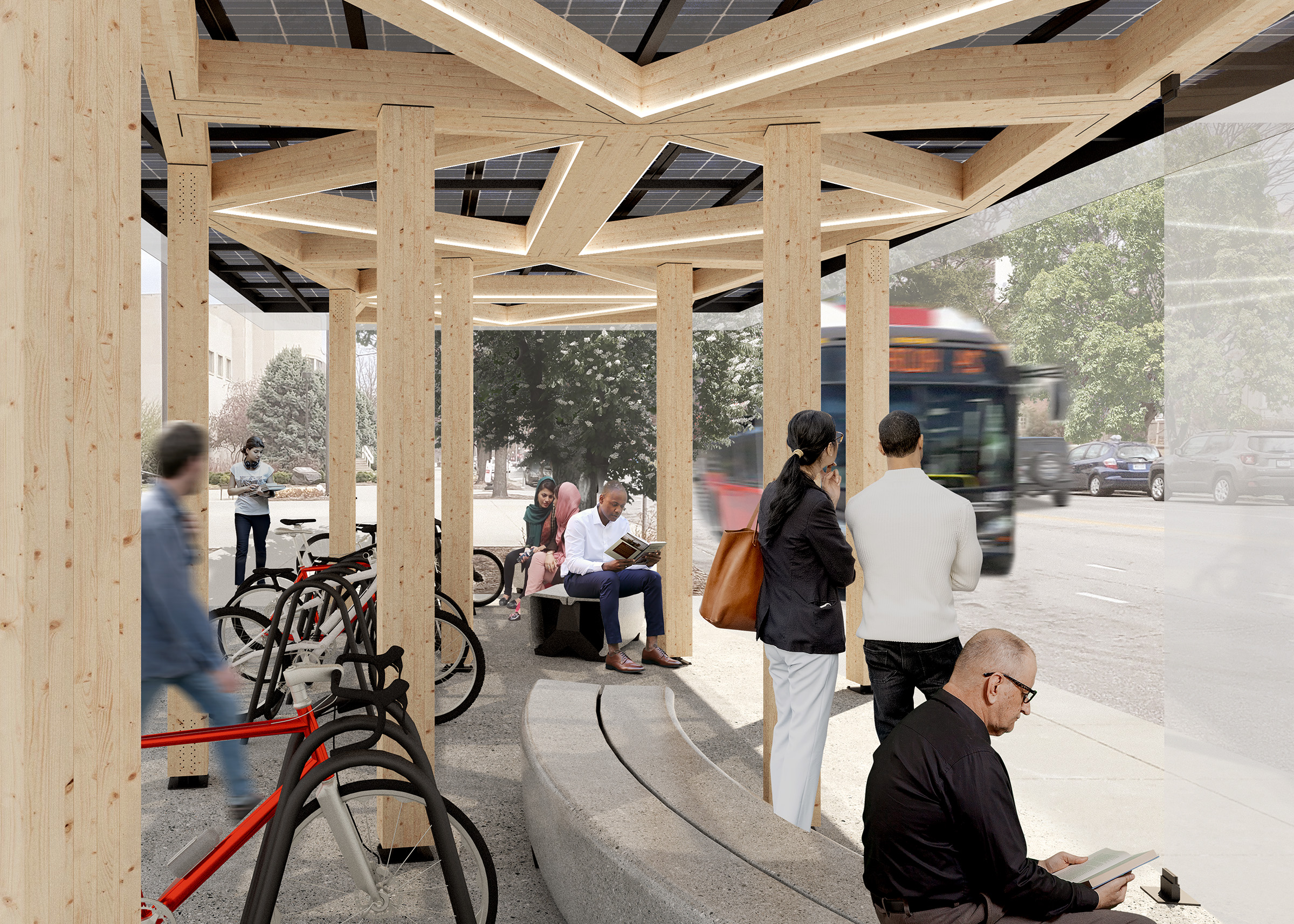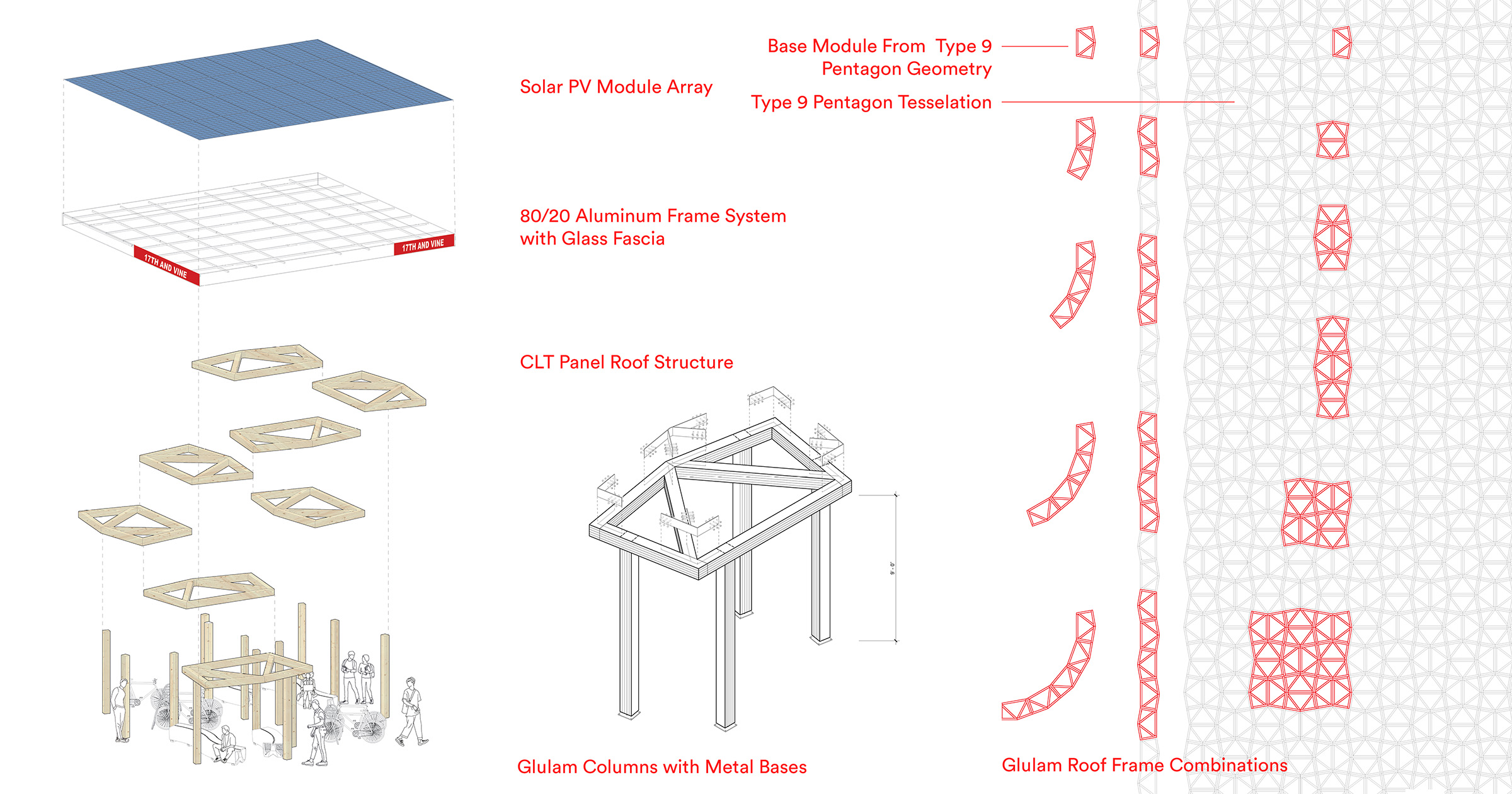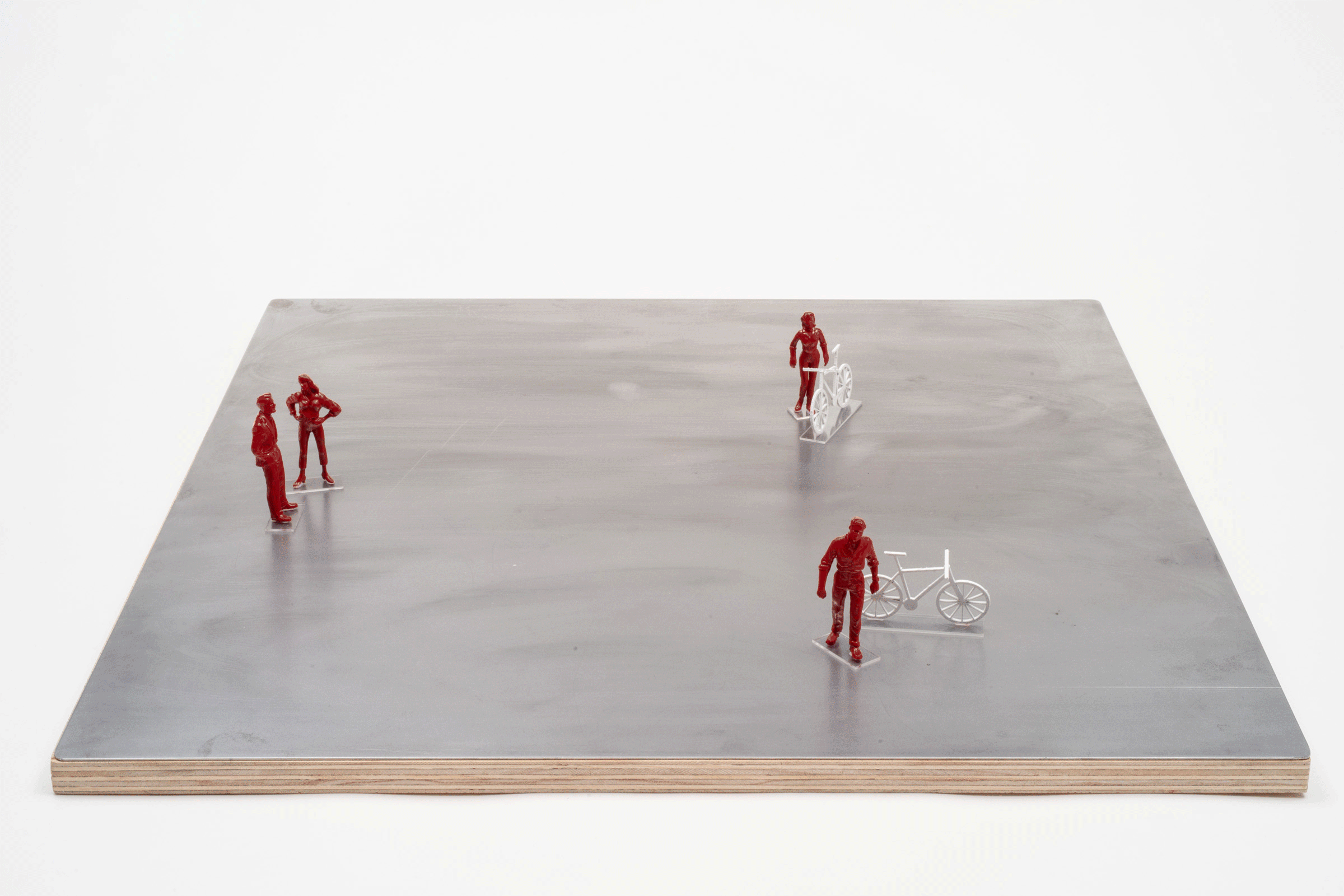 The shape of the basic glulam module is based on a Type 9 pentagon offering a wide range of tiling options. Modules can be structurally combined to adapt to a wide variety of site configurations and functional requirements.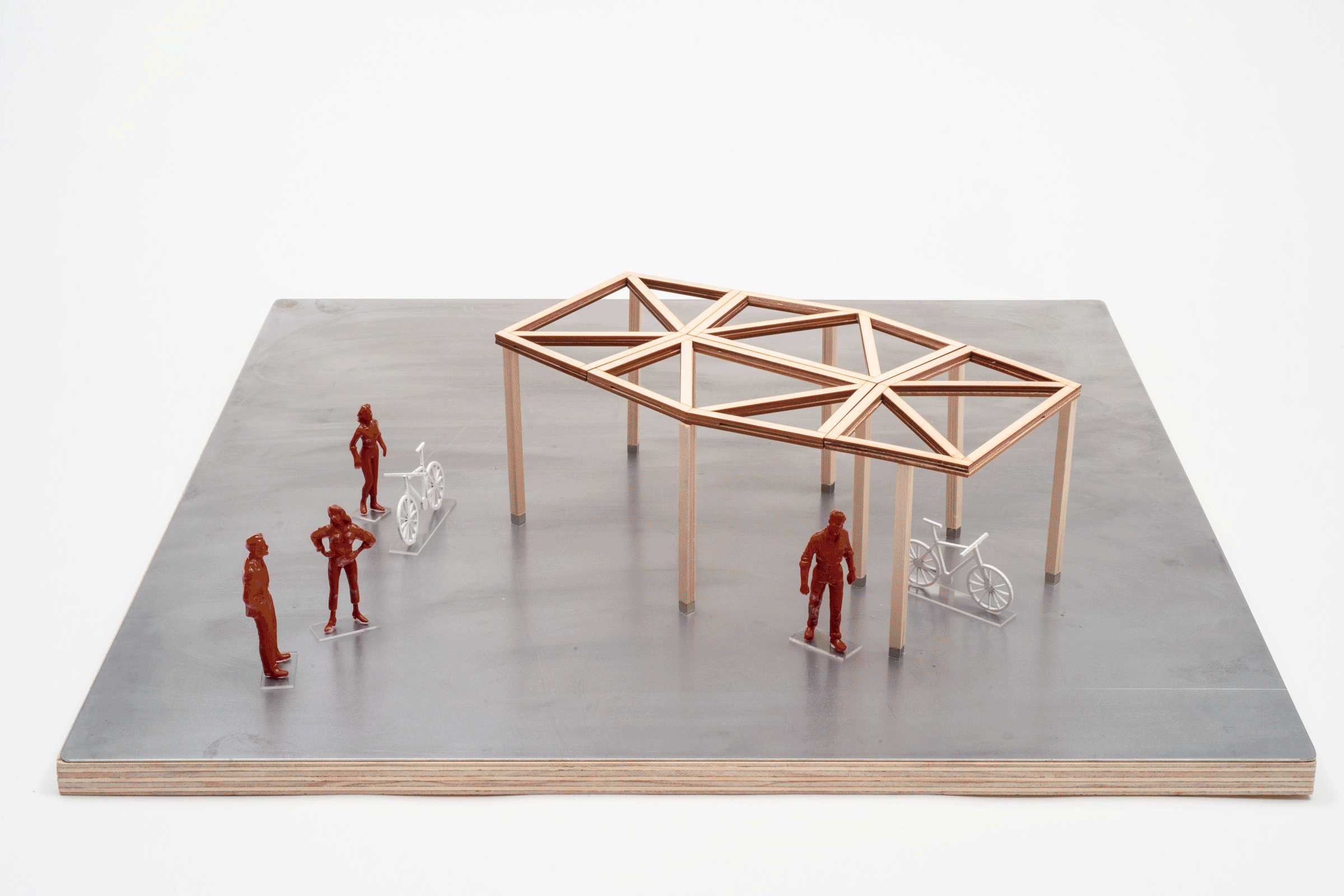 Linear arrangements comprising additive configurations the basic hub module work well for roadside and sidewalk placement. The pentagonal tiling system of the glulam version allows for slight variations in orientation to accommodate site conditions.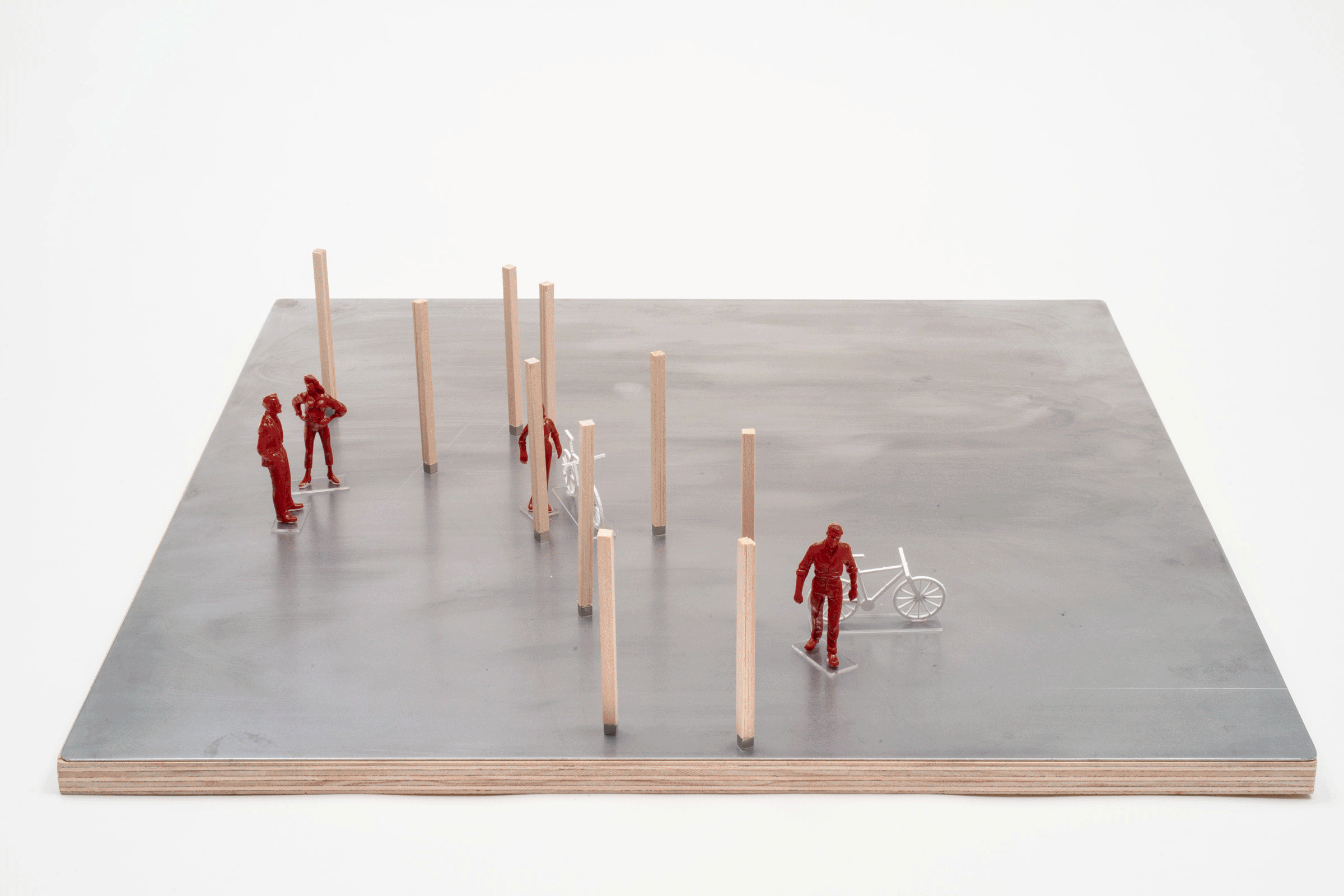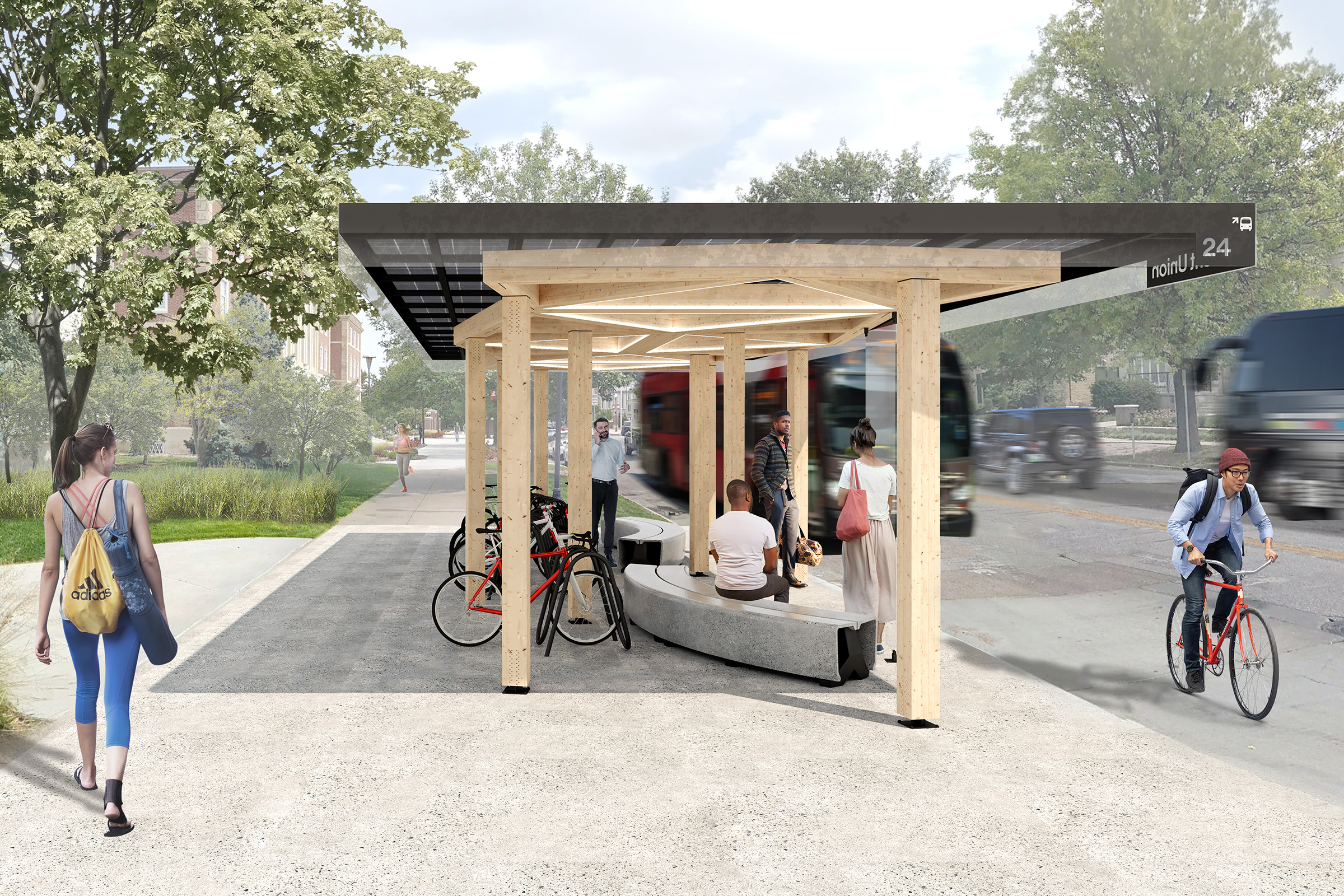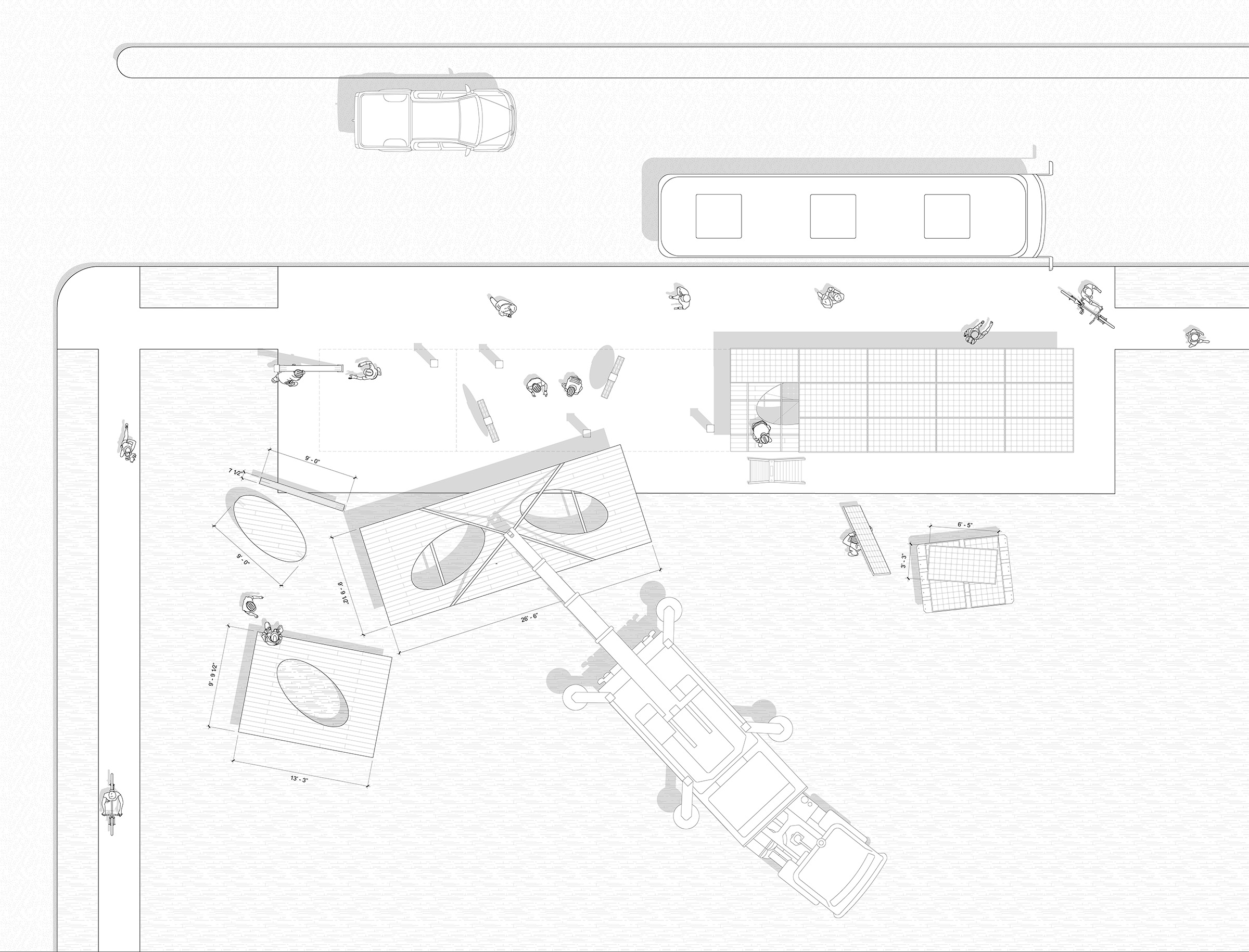 FACT built the game board model (this is the second iteration) as a tool to explore numerous configuration options. The metal ground and magnetic post bases allow for quick and easy adjustment. The complete kit of parts includes shared components such as the solar photovoltaic modules and elements unique to the two different structural versions.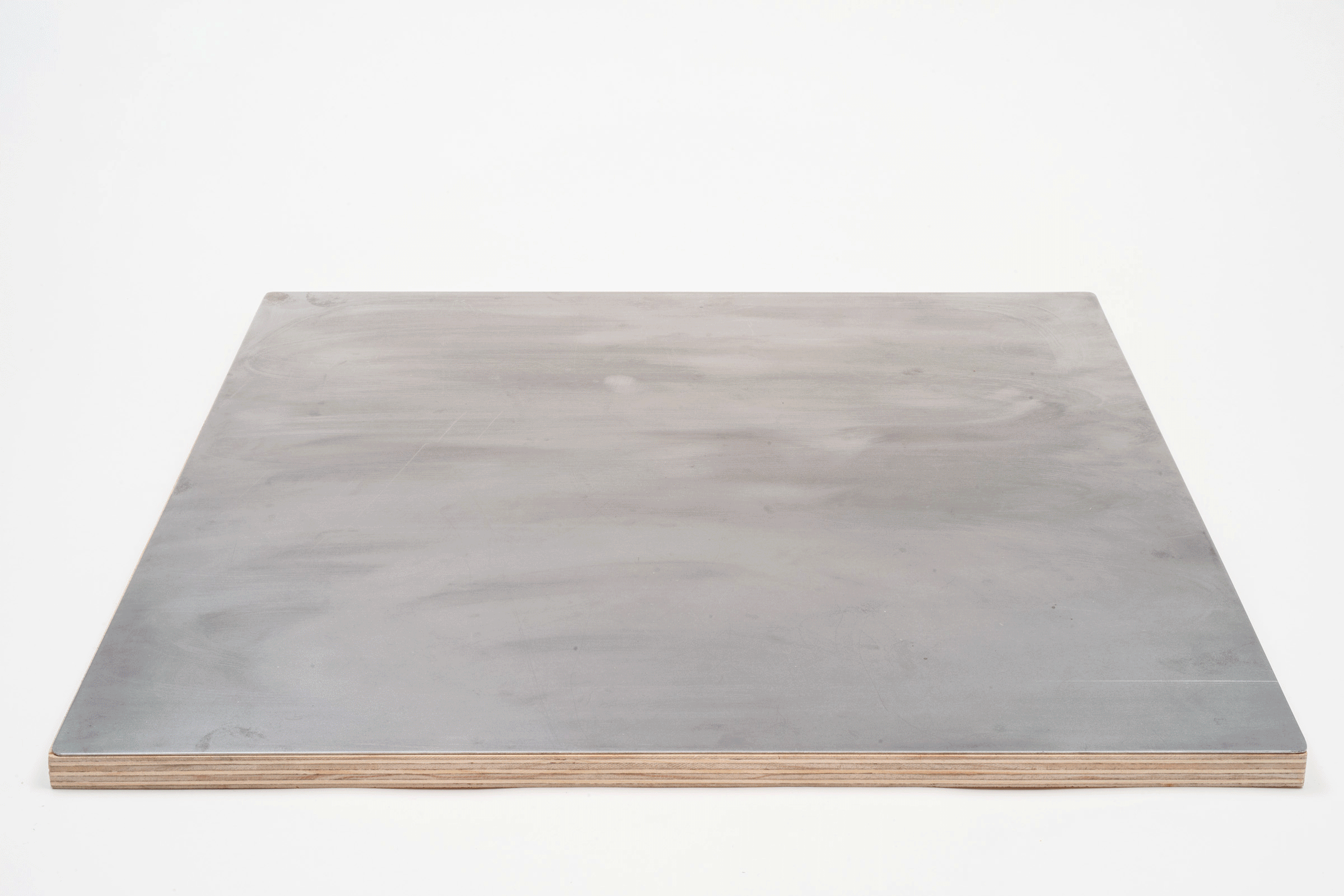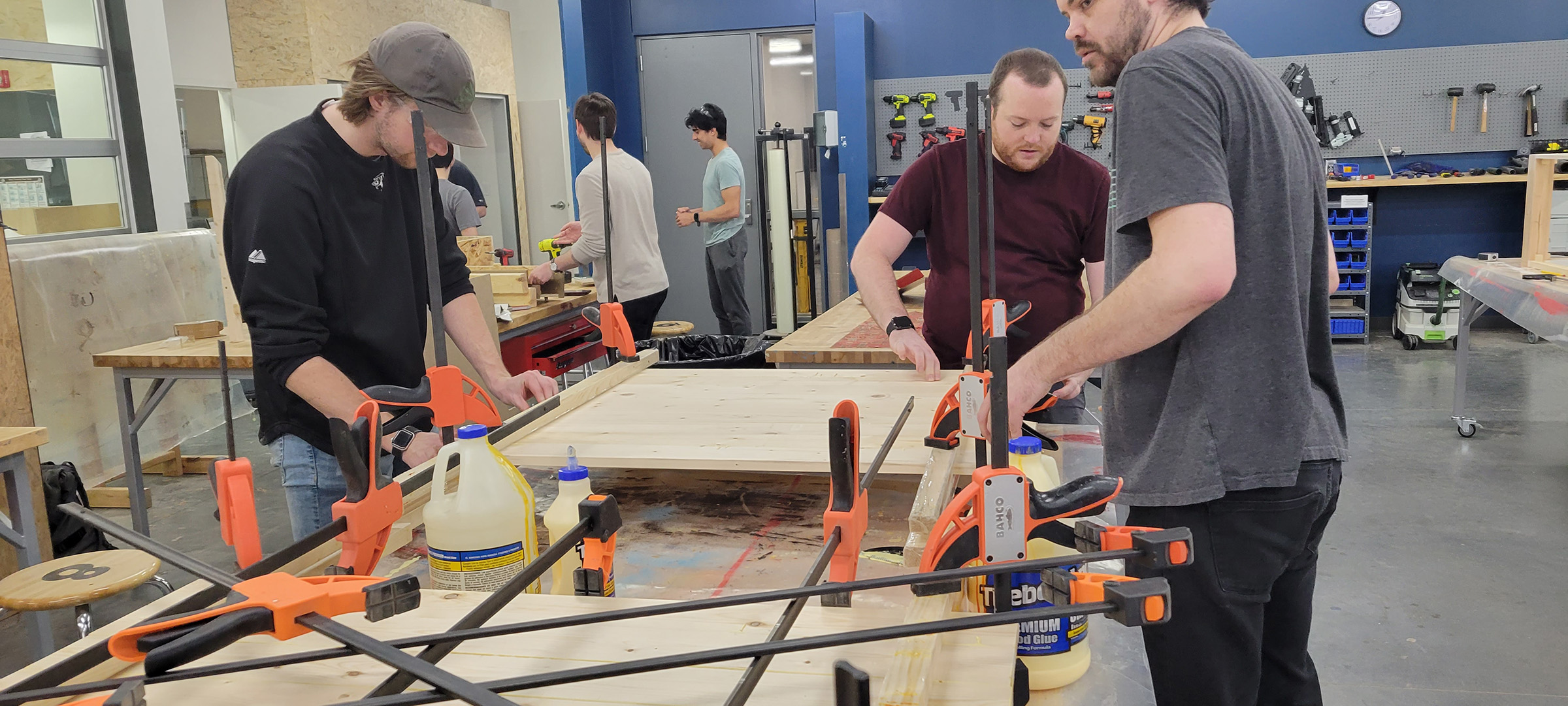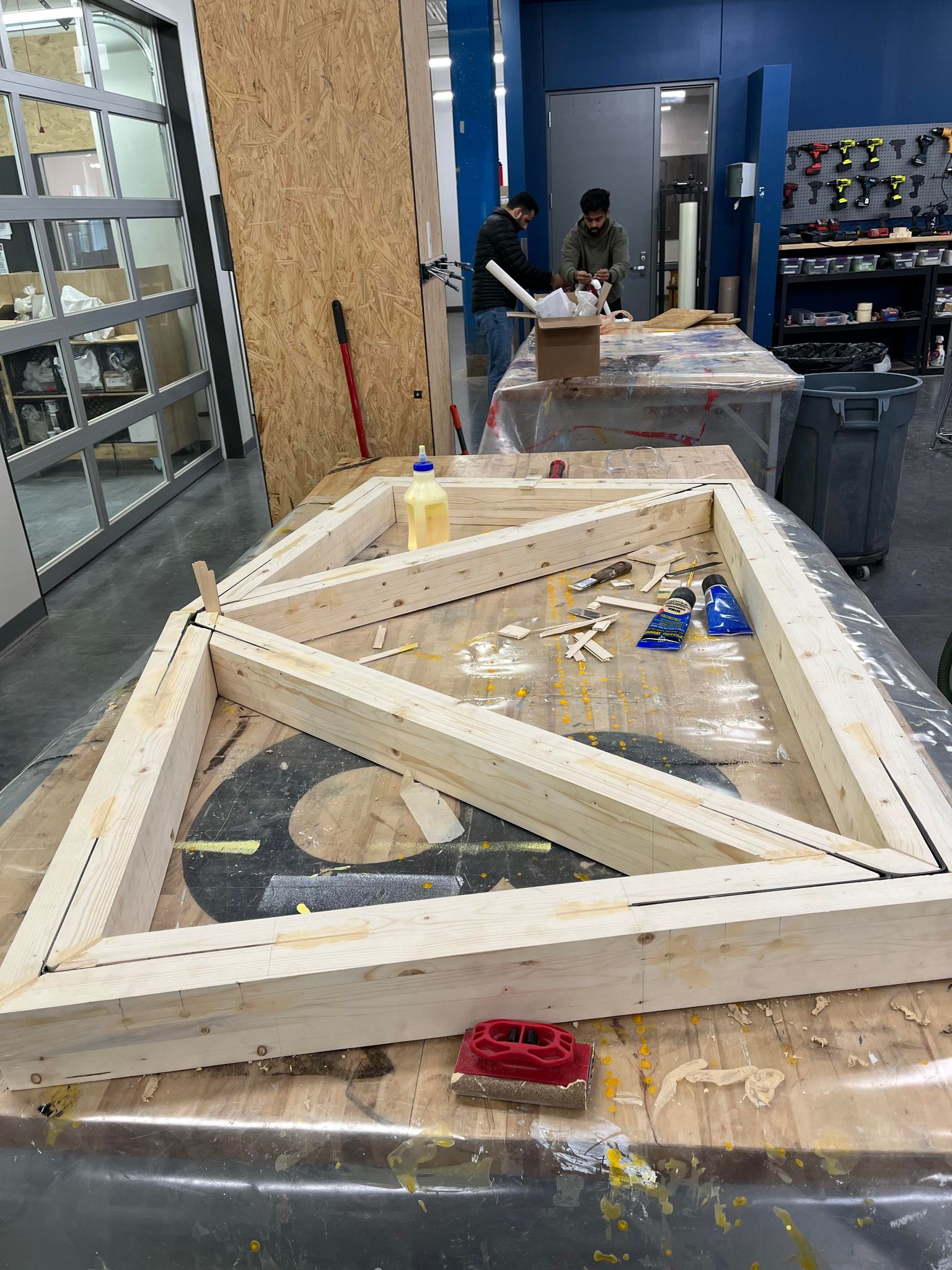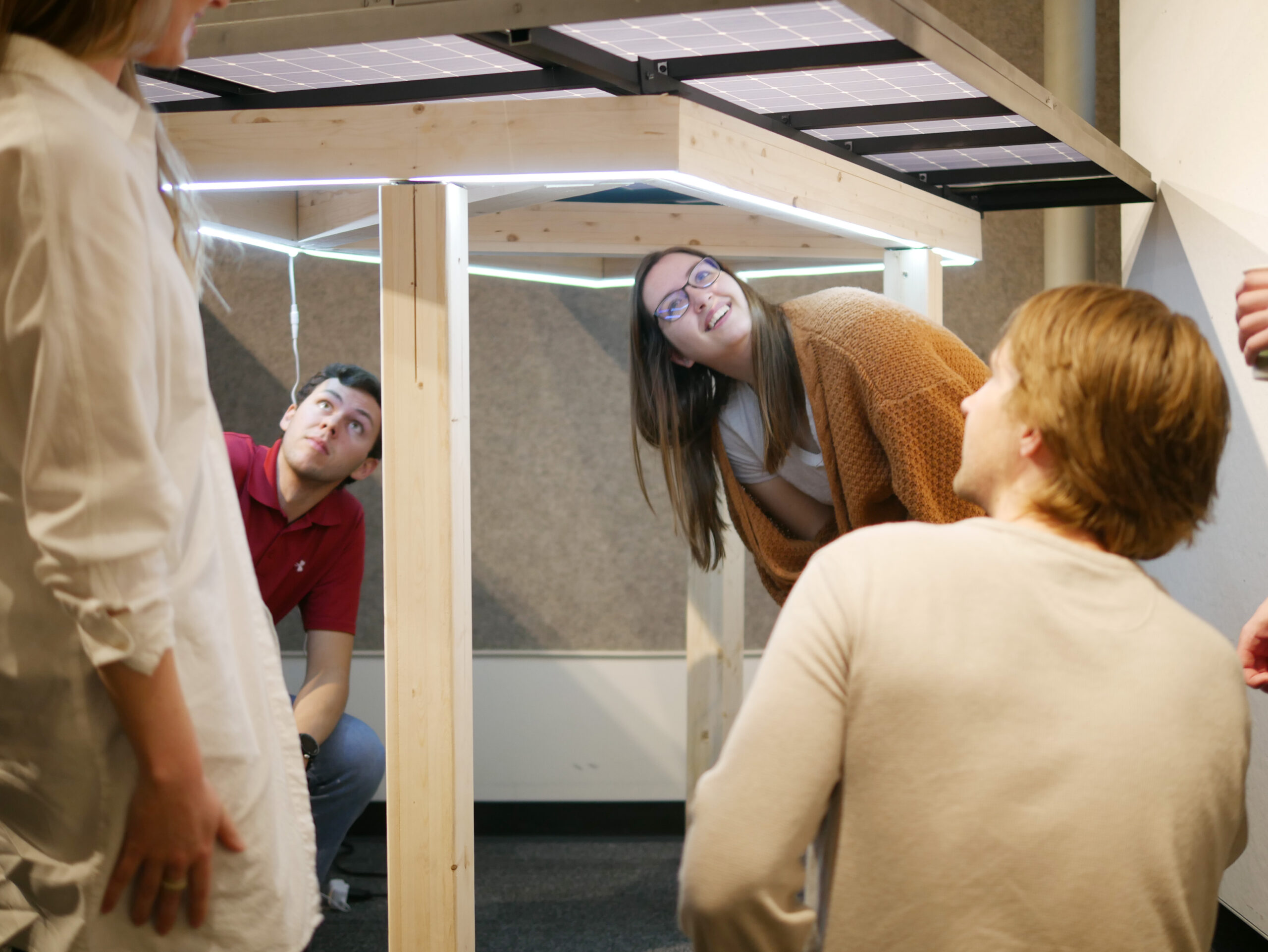 Community infrastructure
Community infrastructure is the framework of physical facilities needed to support and sustain a community of people to live and work including but not limited to childcare facilities, community halls, aged persons facilities, and transportation. These are the physical structures that make public life possible and are part of FACT's commitment to create the essential components of a well-functioning social environment.
Project Team
FACT Spring 2022 studio:
Pedro Aguerro, Chris Bean, Taylor Brewer, Rin Le, Ben Stirtz, Will Wierda, Andrew Winter
interns and Actual Architecture Co. staff:
Andy Vo, Ethan Boerner